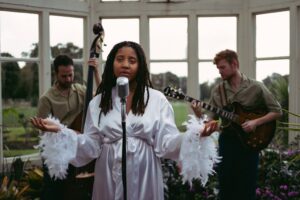 National Museums Liverpool is giving a platform to musicians from across the city region as the online series, Museum Sessions, returns.
Season two of the programme – which offers exclusive online performances from rising stars of the Liverpool music scene – will showcase Ni Maxine, Astles, Mickey Callisto, Niki Kand, Blue Saint, and Martha Goddard.
The stunning surroundings of National Museums Liverpool's venues have been in the spotlight recently. Music videos by Brit Award nominated singer Tom Grennan and indie band The Lathums have been filmed at the Museum of Liverpool and the Walker Art Gallery.
With the eyes of the music world currently set on Liverpool as the city prepares to host Eurovision 2023, season two of Museum Sessions will see musicians perform in some of the region's most recognisable spaces. These include the World Museum, and the Lady Lever Art Gallery.
The upcoming season launches with a performance by Ni Maxine in the Victorian
conservatory of Sudley House. The neo-jazz singer-songwriter's music explores themes of identity, self-esteem and belonging.
She said: "It was an empowering experience for me as a black women to perform at Sudley House, which was built by a merchant with links to the transatlantic slave trade.
"My song is about my experience of love and relationships before reaching the point where I realised that I had to love and accept myself in order to experience freedom."
Other performances include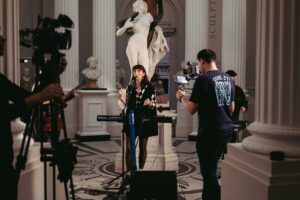 Martha Goddard with a set from the elegant surroundings of the Lady Lever Art Gallery.
She said: "I loved having the opportunity to perform my art in a space that has such feeling. Transforming the Lady Lever rotunda into a performance space and enjoying the natural reverb was slightly surreal, with my audience being a collection to gleaming statues and bursts."
David Lally, digital content lead at National Museums Liverpool, said: "We are so excited to have the opportunity to work with a range of local artists in the new season of Museum Sessions, at which is such an exciting moment in Liverpool's musical story.
"There is no better time to highlight the incredible musicians who call the city home today as we prepare to welcome an international audience for Eurovision 2023. We are pleased to be building on the success of one of Museums Sessions, which represented the very best of contemporary music across the region and helped to shift the ways in which the public can interact with us, giving out audience new perspectives on what we do."
Performances will be shown on the National Museums Liverpool YouTube channel.
Feature image: National Museums Liverpool