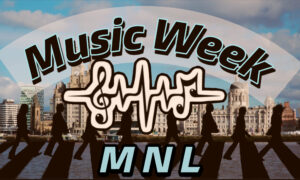 Liverpool-born and raised musician Tilly Louise is set to perform in Paris this Friday (February 24).
During her final year of university in 2021, Tilly was struggling with recording her music at home for her music production course.
As she was trying to find inspiration online, a YouTube video uploaded by Paris-based band Mandelbro caught Tilly's attention.
After two years of being in touch and receiving advice on her music, Tilly is rehearsing to be the opening act for Mandelbro next week in Paris.
She said: "I knew I was releasing an EP this year, but had no gigs booked in.
"The next thing I know is that I get a message asking if I want to go and play in Paris. I am so excited, what a great way to start the year."
Tilly had created her own brand of alternative pop over the years. Influences include Paramore, HAIM, and Fickle Friends, and Tilly's lyrics focus on her integrity and influences.
However, Tilly has found the music industry particularly competitive and feels that there is a level of "pretty privilege" – advancement based on looks rather than talent.
She said: "As a female in the Liverpool music scene, it can be extremely uplifting or very selective.
"One time after a gig, a guy came up to me and said, 'You would sound better if you looked better'. It is a shame as people in the industry are so talented and that should be the focus, not the looks."
Tilly has many upcoming releases, including her new song, 'Join The Club', which is out on February 22.
Feature Image: Danny Howe