A special workshop in Bootle is helping men find support and good company in challenging times.
Bootle Tool Shed is a community workshop and its founder says members have told him they "would be dead" without its support.
Eddy Flynn, now 55, had been working as a carer and landscape gardener when he realised he "just needed something for himself".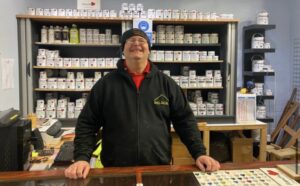 The result was the launch of Bootle Tool Shed, a community workshop and community interest charity in the Bootle Strand offering a place for people to go to escape isolation, get support and enjoy some good company.
Speaking to Merseynewslive, Eddy said he never expected the workshop to become so meaningful and important.
He said he'd been told by members they "would be dead" without the workshop and that he'd now welcomed around 200 members.
Eddy added: "Through Covid we were able to manage some type of getting together, but that time was challenging for everybody, but it was so important then and even more important now COVID is over.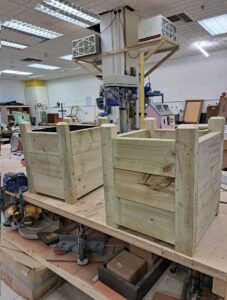 "Soon after we opened we were offered a space next door. After that my workshop just took off. It felt like my own.
"Unfortunately, we're the only community workshop like this now."
The community workshop is open to people of all over 18.
Although linked to the Men's Sheds charity, Eddy encourages everybody of all genders to get involved.
Speaking to Merseynewslive, people at the shed shared about how the workshop has helped them.
Ben Roghanchi, a sculptor from Iran but now living in Bootle, said: "For two years during Covid I was stuck in a place without a job.
"Eddy really helped me, not just with equipment but even with bus fares here. Sculpting is my passion. But without Eddy I couldn't continue."