A play about Lord Leverhulme's involvement in palm oil plantations is coming to Gladstone Theatre.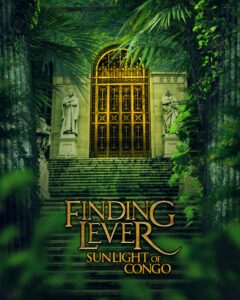 "Finding Lever – Sunlight of the Congo" features a humorous script by Kai Jolley about the 1911 agreement with the Belgian government to gain access to the Belgian Congo and establish palm oil plantations.
The play was originally set to debut early this year but had to be rescheduled to January 2023.
Directed by Wirral actor Christopher Lee-Power, the play follows a school trip to a museum, which opens the doors to the past meeting the present.
Christopher said: "I think it's important to realise that in the light of Black Lives Matter there have been many questions about Lord Leverhulme's connection with the Belgian Congo and forced labour.
"The audience will see the past represented in the museum setting by Lord Lever and his brother James as they meet the present, which are three young people and a teacher who represent different points of view of today."
The performance tackles the modern view of palm oil plantations and how it has changed over 100 years.
Christopher said: "Lord Leverhulme answers questions put to him by the teenagers as he takes them back in time. It will be a mixture of fantasy, humour and drama.
"The audience will gain insight into his humble beginnings, Port Sunlight and the Congo."
Christopher's charity, The Power Foundation for Young People, helps young people in Wirral access opportunities to arts and helps them develop a variety of skills. The charity helped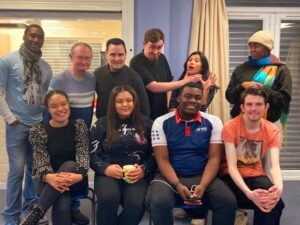 to write and perform the play.
Christopher added: "With the help of our producer Rupert Hull, production manager Pauline Power, we have worked hard on finding a brilliant multicultural cast."
Producer Rupert Hull added: "Producing this play is extremely important to me personally, apart from the difficulties we have had getting funding and the postponement of last year's performance due to COVID.
"It has been an honour to work alongside Christopher, Pauline, Kai, and the fantastic team in front and behind the scenes, to bring such an important and controversial subject matter to the The Gladstone Theatre.
"Our job is to entertain the audience without preaching; this play does that in every respect and at the same time delivers a powerful and thought provoking message."
The play comes to Gladstone Theatre on January 19 at 7:30pm. Tickets can be purchased here.
Featured image © Gladstone Theatre