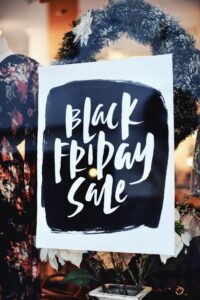 On the last Friday of November, scenes of frantic shoppers attempting to snatch up mega deals has become something of an annual tradition. Better known as Black Friday, shops around the city offer some of their biggest sales in the run-up to Christmas.
TK Maxx is amongst the many stores that are taking part in the sale.
Chloe Bridges, who works in TK Maxx in Liverpool, said: "It's a great chance for people to get early Christmas presents and save a bit of money.
"Especially during this cost-of-living crisis, I know a lot of people will be worrying about money coming up to Christmas."
The retail chain is expected to have great deals for shoppers to snap up – the bargains are also available on their website under the Black Friday section.
Chloe added: "Although Black Friday can be quite a stressful day and you never know how the public will react, I know in the past a lot of customers have taken it very seriously.
"It's a great chance for customers and the retail stores."
We spoke to members of the public in Liverpool who say that they will be having a look at the sales, although some expressed concerned about how busy it can get.
Others are cautious that shops up their prices in the lead up to Black Friday so that the sales look better on the day.
The consumer finance website MoneySavingExpert.com has analysed the latest Black Friday deals and predicted potential deals. They predict that Next will be one of the retail stores that do not take part in the sale, after not participating last year.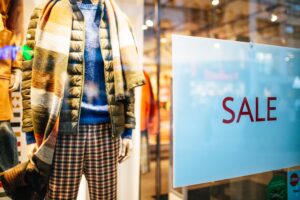 However, it is thought that Boots, John Lewis, M&S and Apple will all be taking part in the sale.
MoneySavingExpert.com also suggest doing your research on the prices of items which can be done on free websites such as Google Shopping, Price Spy and Price Runner.
Featured image (c) Markus Spiske, Unsplash.com