It is 2022 and breast-feeding mothers are still subject to verbal abuse on a daily basis when feeding their child out in public. Breast feeding is a natural thing and should not be something to be ashamed of.
That's the starting point of a project between a local artist and the NHS which aims to break down the taboo.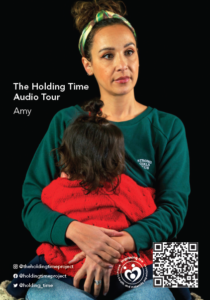 Visual artist Lisa Creagh is working alongside Improving Me – the NHS Cheshire and Merseyside Women's Health and Maternity (WHaM) programme – to stress that breast-feeding should not be a sensitive subject but should become more normalised in society.
As a result, the team are launching a new audio tour of Liverpool using the voices of breastfeeding mothers from across Cheshire and Merseyside.
The tour, part of the The Holding Time Project, features portraits of mothers at their favourite breastfeeding spots, or places selected to guide visitors and families around the breastfeeding-friendly spaces across the city.
Not only will this tour be educational, but will also help breast-feeding mothers by providing insights to breastfeeding friendly spaces across the city, the main goal is to emphasise and praise the places where families can rest, feed and sit without feeling judged or isolated.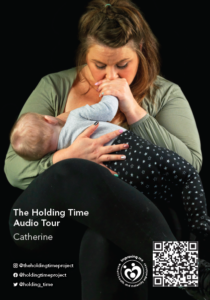 The Holding Time Project works alongside health professionals, academics, and grassroots networks with the intention to bring about meaningful change to the breastfeeding policy in the UK.
This project treads carefully the line between promoting breastfeeding whilst attempting to respect and understand the complexity of the experience and circumstance of new mums. A spokesperson said the project was research-based with positive imagery at its core.
Launching on Monday November 14 – which marks the start of Baby Week in Liverpool – the audio tour
will be available for ten months until September 2023.
Holding Time Audio Tour details:
Participation is free for the tour and in order to join you can either scan a QR code at a participating venue or you can download the Echoes.xyz free app App Store or Play Store and search Liverpool Holding Time Tour.
Participating venues include:
Lime Street Station
National Museums Liverpool
the TATE
FACT
Central Library
Bluecoat and Open Eye Gallery
Liverpool Anglican Cathedral
Metropolitan Cathedral of Christ the King -located either end of the aptly-named Hope Street
John Lewis,
Liverpool One
Victoria Museum and Gallery
St George's Hall.
For further information please visit https://holdingtime.org/liverpool-audio-tour
Featured image via unsplash.com by Wes Hicks