A new strategy focused on driving down the number of road traffic collisions has the bold aim of ensuring nobody will be seriously injured or killed on the roads of Merseyside by 2040.
Vision Zero targets creating a safer environment to encourage people to walk or bike instead of driving, which also contributes to improving the air quality across the region.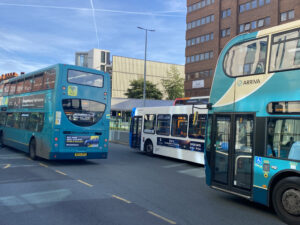 Metro Mayor Steve Rotheram has been working on a public transport system that provides residents with a genuine alternative to the car. There has been a £500m investment in publicly owned trains and hydrogen buses as well as £42m in new and improved active travel infrastructure.
The Metro Mayor said: "Every car we get off the road is a step towards our region's target to reach net zero carbon by 2040."
The new Liverpool City Region Road Safety Strategy adopts a Safe Systems approach which concentrates on trying to reduce the danger at the source. The core tenets to this strategy are Safe Speeds, Safe Roads, Safe Vehicles, Safe Behaviour, and Post-Crash Response.
The Safe Systems approach will be adopted by the partners who make up the Merseyside Road Safety Partnership (RSP), including all five local authorities, Merseyside Police, Merseyside Fire and Rescue Service, North West Ambulance Service, Highways England and the Health Sector
Merseyside Police Commissioner Emily Spurrell said: "Deaths and injuries on our roads are neither acceptable nor inevitable – they are preventable and that is what we are focused on delivering."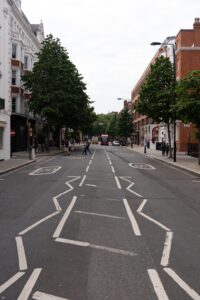 Road safety in the region has always been considered a priority but the focus on it has lessened throughout the years due to other factors such as COVID-19 and financial crisis.
Casualty reduction officer for Merseyside Police Paul Mountford said the road safety initiatives the RSP will offer to keep those who are on or by the region's roads safe include educational programmes for young drivers and workshops for senior road users.
Richie Clark, 50, from Wavertree, uses his bike every day to commute to work as a technician at the University of Liverpool. He explains that once he gets to the city, it can get "really dangerous" as he dodges parked cars on the pavements, double yellows and drop off zones.
Listen to Richie talk to MNL about his experiences:
Find out what residents, Luke Senechal and Ben Furfie think about the strategy and how the strategy will work from police officer Paul Mountford in Chloe Bush's video report:
Featured image © Chloe Bush