The Bus Walker has triumphed in his mission of walking over 105 miles to highlight the increasing cost of living.
Arriva bus instructor Neil Atherton has been bus driver for over 22 years – but this year decided he was going to ditch the bus and walk the routes instead.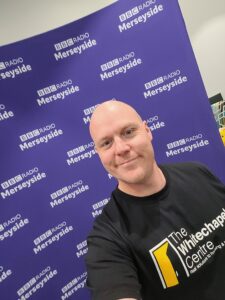 Last week the 43-year-old walked the Bootle 114 bus route of 14 miles, the Speke 86A for 12 miles, Southport 46 for 14 miles, Runcorn 79C for 22.3 miles, Birkenhead 409 for 13 miles, Green Lane 27 for 14 miles and St Helens 10A, which was 15 miles.
The kind-hearted bus driver from Widnes explained that his job has allowed him to engage with those whose only affordable way of travel is the bus.
He said: "The bus is the cheaper travel, so you generally see people who are struggling for money, and we take them around.
"I walk the routes because they're our people who are struggling and we see it more because we travel, and we see the poverty that people are going through at the moment."
The rising cost of living has affected the entire nation and according to government figures the cost of living has been increasing across the UK since early 2021. The annual rate of inflation in the United Kingdom rose to 10.1% in September 2022 from 9.9% in August, returning to the 40-year high hit in July, affecting the affordability of goods and services for households.
Rising food prices made the largest contribution to the increasing rates.
The family man explained that raising awareness for those in need of help during the current living crisis was the main goal of this challenge and raising any money would be a bonus.
This isn't Neil's first charity effort. He walked the bus routes in Runcorn to raise money for the food banks during the pandemic, totalling 150 miles and raised a wealthy sum of £7,000.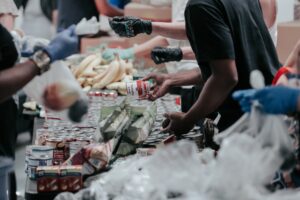 There has been a steady increase of food banks setting up over the UK. As of 2022, in the North West, there are 252,048 food banks comparing to 158,079 in 2014/2015.
The organisation has given out 2.1 million emergency food parcels in the past year with recent statistics showing that an emergency food parcel is being given out every 13 seconds.
Neil set a target of raising £100 for charities the Whitechapel Centre and Trussell Trust food banks, which he brilliantly surpassed, raising a grand total of £3,549.
"It upset me watching all the TV shows saying how bad the living crisis is and nobody's really saying anything or doing anything, and I thought I'll just try to highlight that it's really rubbish at the moment."
Featured image © Chloe Bush