Rita, Sue and Bob Too! is a wicked comedy that tells the story of Rita and Sue, two working class girls from a poverty-stricken council estate in their final year of school.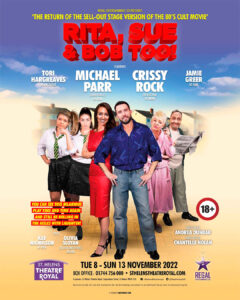 As a means to earn money the girls start babysitting for Bob and Michelle, a well-off couple living in a nicer part of town. In the midst of their money stint, the girls end up in a secret affair with married-man Bob. Trouble arises once Michelle and Sue's parents find out and things get out of hand.
This play is based on the 1987 cult classic film and features a hilarious script, the best '80s music and a stunning cast.
The play was written by 19-year-old Andrea Dunbar as a semi-autobiographical drama in 1982. At the peak of Thatcherism, the play captures what it was like to be a working-class northerner.
Emmerdale star Michael Parr returns to his hometown to play the role of Casanova Bob. He said: "St Helens Theatre Royal is where it all began for me really – this is where I realised that I wanted to be a professional actor."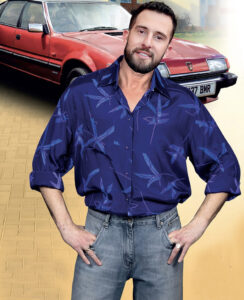 Michelle is played by St Helens' favourite Tori Hargreaves, who took to social media to say she was excited to be back performing at her hometown.
Other main roles are filled by popular pantomime actor Olivia Sloyan as Sue and comedian Kay Nicholson as Rita. They are joined by the hilarious Crissy Rock as mum and Duggie Brown as dad.
Previous productions of the comedy at St Helens Royal Theatre proved to popular, breaking box office records in 2011, 2012, 2015 and 2016.
Director and theatre manager Chantelle Nolan said: "Sales are already proving to be really popular and I am sure that audiences will give Michael and our fantastic cast a very warm St Helens welcome."
The play will run at St Helens Theatre Royal from November 8 -13. Tickets can be purchased here.
Featured image: St Helens Theatre Royal