Halloween is a week away and spooky celebrations are taking place around the city. Here are five events sure to chill your spine.
Lush are hosting 45 minute workshop's from October 24-30 where attendees can partake in ghostly games before making their own pumpkin bath bomb! Tickets are £15 and can be purchased here.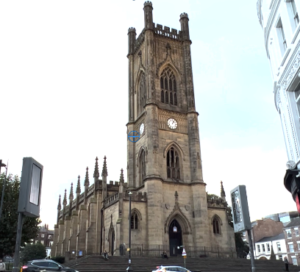 The Bombed-Out Church is hosting multiple scary film-screenings. On October 28 "The Canterville Ghost" will be showing in the St Luke's cinema with "Hellraiser" being played on Saturday. Teen-Halloween is another event, tailored towards young teenagers, in the church on Monday 31.
Stalls for glow sticks, face painting, food and drink will be set up alongside terrifying performances and a best dressed competition. Two tickets to the Odeon cinema and a sweets hamper are just some of the prizes available. Further information is available here.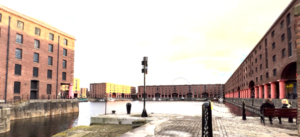 Family fun can also be found at the Royal Albert Dock with lantern-making workshops every day this week. Booking for these craft sessions can be made on the day next to Mattel Play! Liverpool, on the docks. Any completed lanterns will be placed in the installation which will be illuminated during the Halloween festivities on October 28 and 29.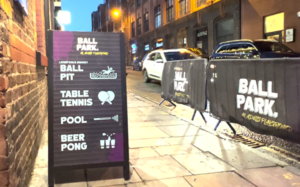 For 18+ celebrations, Ball Park Liverpool will be hosting a Halloween Fun House with table tennis, arcade games and access to their adult only ball pit. The events final release tickets can be accessed here.
The fifth and final event is the Liverpool One Halloween Party. This will take place in and around the shopping centre all  day on October 30. Pop up games and monster music will be seen around the retail park alongside a fancy dress competition. The winner will receive £100. It is also free to take part in the Halloween parade which will make its way around Liverpool beginning at 7pm on Bold Street on October 29.
Watch this video for more information on each of the events © Coni Harpham:
Featured image © Coni Harpham