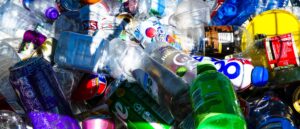 Liverpool City Council has been making plans to revolutionise rubbish collection in the city through the use of a new system of underground bins.
The issues with the current system were brought to light after workers conducting repairs to local alleyways found that residents couldn't store and rid of waste safely.
The Underground Refuse System (URS) aims to implement communal bins across Liverpool to tackle the issues that residents were facing in tackling waste.
Terrace homes that backed onto what is known as '4ft alleyways', had the biggest problems. Before the scheme began it was believed only 12% of materials collected were eligible to be recycled from these areas. Now this number has grown to an impressive 31%.
The outpouring of support from residents regarding the scheme has surprised those involved. Many residents are please that they now being able to repurpose their alleyways to fit gardens, creating a more community orientated atmosphere.
Mike Brown of Liverpool Streetscene Lt, working in conjunction with the council, said: "The communal bins were only supposed to be temporary.
"We then had a bigger conversation with the communities to how we want to manage waste going forward."
Currently three are operational at sites in Kensington and Walton. A fourth is expected to open soon in Toxteth.
Been out to letterdrop and engage with residents in the latest 'subterranean' bin zone today! Don't they look smart! @lpoolcouncil @lpool_LSSL #Picton #Letsgetrealaboutrecycling #RecycleWeek ♻️ pic.twitter.com/ZVGPPSgAXV

— LiverpoolRecycles (@LRecycles) October 19, 2022
Liverpool City Council said that the changes could cut, "waste costs per property can drop as low as £15 – £19 per property per year". Currently, it is believed that each property is costing £46 a year.
By March they aim to have 12 of the URS sites setup across the city and a further 90 Surface Refuse System containers available.
Featured Image: Photo by Nick Fewings