With only three days left of Stoptober, Smoke Free Liverpool continues to push smokers to "ditch the fags".
Stoptober challenges smokers to give up cigarettes between October 1-28 based on studies that if you don't smoke for 28 days, you're five times more likely to give it up for good.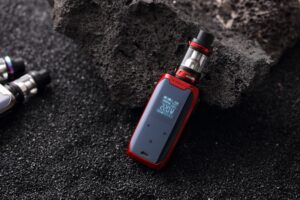 Smokefree Liverpool is a free, confidential smoking service that is commissioned by Liverpool City Council and provides up to 12 weeks worth of products to help quit.
Belinda Taylor, a stop smoking advisor at Smokefree Liverpool, said: "We provide individuals who want to quit with up to 12 weeks of NRT (Nicotine Replacement Therapy).
"This involves patches, gums, lozenges and inhalators. We provide clients with these products requested with an e-voucher from a pharmacy of their choice.
"We also provide behavioural therapy for the 12 weeks. We give them their own personal advisor who will check in with them every week either in person at clinics, over the phone or via a video call. The advisor will give them tips and techniques to help them with their quit attempt."
According to Smokefree Liverpool, smoking is still the leading cause of behavioural, preventable death with 64,000 people dying every year as a result. On top of this, the cost of living crisis may drive people to give up smoking as UK smokers spend on average £38.59 a week on cigarettes meaning quitting could save them over £2000 a year.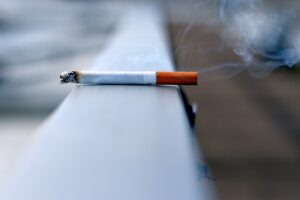 Belinda added: "When people come to a service like ours, it gives them that extra boost and that extra support having someone they can talk to on the phone who recognises them and recognises how well they're doing is extremely beneficial.
"Rather than trying to do it on your own, there is proof through surveys and studies that going to a stop-smoking service will make your quit attempt more likely to be successful."
In regards to Stoptober this year, she said: "This year we have been promoting a lot across our social media. Highlighting the health benefits of becoming smoke free and financial benefits too, especially in light of the cost of living crisis.
"We are always very active in promoting our stop smoking service all year round, it is never too late to quit!
For help in trying to quit smoking contact Smokefree Liverpool here and complete a referral form there or call 0151 374 2535 or text QUIT to 66777.
Featured image © by Al Elmes at Unsplash.Com