Rishi Sunak has become the latest Prime Minister of the United Kingdom after being appointed leader of the Conservative Party.
Sunak won the contest after former PM Boris Johnson and leadership candidate Penny Mourdant ruled themselves out.
So how has Liverpool reacted online?
Wirral councillor Chris Carubia suggests that the UK needs a snap general election:

Paula Barker, MP for Liverpool Wavertree, accused Sunak of causing the economic hardship, and suggested that his status as a multi-millionaire means that he is out of touch with ordinary people.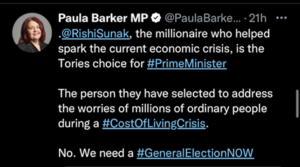 Twitter user @owenparkes123 echoes the call for a General Election, adding that Sunak becoming PM indicates how "low" the UK is at the moment.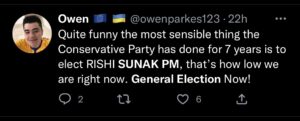 Kim Johnson, MP for Liverpool Riverside, retweeted Labour colleague Lisa Nandy and described "chaos in Government", calling for Labour to replace the Conservatives.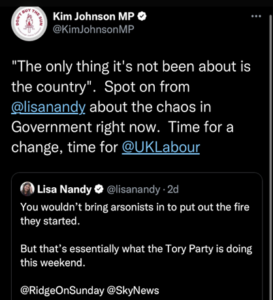 Twitter user @Joseph_Hardy noted the increasing disenfranchisement of people choosing the leader, jesting that King Charles III will be the only person allowed to choose next.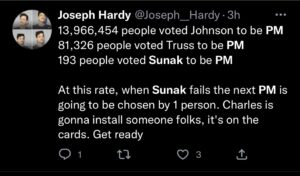 Ian Byrne, MP for Liverpool West Derby, simply tweeted: "#GeneralElectionNow".

Twitter user @mcneill1967 replied to Scottish Conservatives MP Ruth Davidson commenting on the frequency of PM changes, noting that Sunak was penalised for breaking COVID rules and that he lost the previous contest.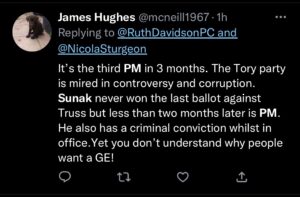 What are your thoughts on the new PM? Get in touch on Twitter: @merseynewslive
Featured image: Melinda Nagy, Shutterstock.