Women's safety has been historically neglected throughout the country, with a rise in awareness of the dangers since Sarah Everard's murder in 2021.
In Liverpool, Cathy from Merseyside Budo Ju Jitsu instructs women-only self defence classes and brings along her male assistant for the women to practise on.
Holly Barton is Project Lead for the Pause Project, run by Daisy Inclusive UK – a charity that is disability-led.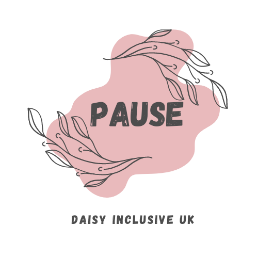 Dave Kelly, the 'inspiring' CEO of Daisy Inclusive, UK turned completely blind when he was 13 and built the charity up from nothing after it came to him in a dream.
Ms Barton, who is a qualified social worker, is leading the project which is for women who are survivors of sexual abuse, assault or harassment, to build up their own strength and feel physically strong as well as emotionally and mentally resilient.
She said: "The emphasis is on women with additional needs or disabilities, as there are services out there for survivors of domestic abuse and assault, but they're not disability-led.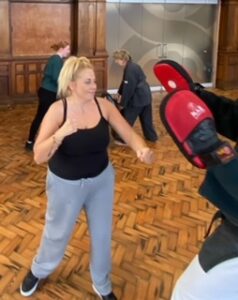 "We make it accessible for people with autism or learning disabilities, so we use lots of visuals and put it across in a different way that's understandable, so it is more person-centred."
Ms Barton made it clear, however, that with it being inclusive, classes are open to all and described it as a "supportive space for women to come together."
She continued: "I think women's self defence classes are important because the emphasis for women growing up from a young age is to be good, be sweet and look pretty, when actually, we are strong, independent beings within our own right, and we deserve to have the opportunity to show how strong we are and be there together.
"And I am not saying that it is bad to be sweet and nice, if that's what you want to be then that's fine, but I just think it's important that women know they have the choice, whether they want to show up in the world in that way, or if they want to show up in the world in a completely different way."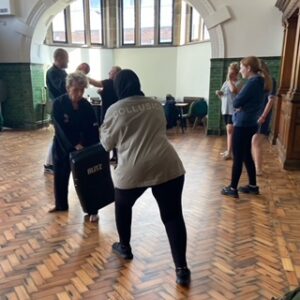 She observed that women who attend these classes feel physically stronger and build mental and muscle memory, which is useful for when they are in unsafe situations.
To women, Ms Barton shared an important message: "The basis for any kind of self-improvement, building up confidence or taking steps forward is self-awareness.
"You've got to know where you're at, where your triggers are and what your downfalls are. Once you've found a way to build that up, then you can wake up and move on in a way that feels authentic to you."
She continued: "It's so important to make sure you've got the right support around you. If you build that awareness and take that step, and the people around you aren't supportive of that, it can make you feel even worse and really knock your confidence."
For more information on Daisy Inclusive UK, click here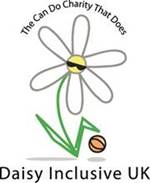 Featured image: Holly Barton, Daisy Inclusive UK