The spotlight was shone on the issues surrounding the forthcoming Qatar World Cup during a roundtable discussion hosted by LJMU's Journalism department last night.
The discussion was led by Index On Censorship magazine and hosted by their editor-in-chief Jemimah Steinfeld. LJMU graduate Connor Dunn, and senior journalism lecturer at the university David Randles formed the rest of the panel.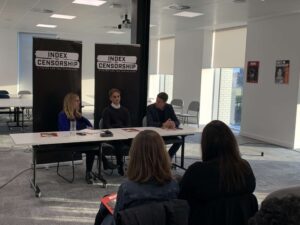 Initially, the focus was around what would be the most appropriate response from the home nation teams, with both England and Wales qualifying for the tournament.
Connor, speaking about his work with Trent Alexander-Arnold and Conor Coady, said that boycotting the World Cup would be a 'silly idea' as it would not lead to any meaningful change.
He also expected that controversial Qatari laws, such as the prosecution of members of the LGBTQ+ community, would be relaxed during the competition due to the increased scrutiny from around the world.
Connor pointed out that statements had already made by high-profile players such as England captain Harry Kane, who has said he will wear a 'OneLove' armband during the tournament.
The panellists also discussed whether criticism of Qatar 2022 has come from a biased Western view, with Jemimah posing the question of whether we are expecting too much from host nations in these circumstances.
The CEO of Index on Censorship, former Labour MP Ruth Smeeth, asked how issues around the event will affect journalists present in Qatar, with some likely to be in a situation beyond their current experience and training.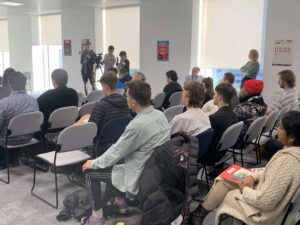 David stated that he believed the focus for journalists at the tournament will be whatever generates the most readership for publications. However, he does acknowledge some reporters will be there to solely cover the football, with others tasked with reporting on the wider situation.
The evening was also marked Index on Censorship's 50th anniversary, where they also launched their latest edition of the magazine, focussing on the censorship surrounding sport around the world.
The magazine features a special report which explores issues surrounding the world of football, including pieces from The Athletic's Adam Crafton and former chief sports writer at The Times Simon Barnes.
Video report by Mathew Markey (Production team: Shay McGurrin, Matthew Welch and Brandon Sutton):
Featured Image © Mathew Markey