A leading agricultural bank has launched a "NewGen" initiative to provide financial aid to young farmers in a bid to bring farming to the next generation.
The financial aid has been described by Oxbury Agricultural Bank as a first-of-its-kind initiative in the UK aimed at farmers between the ages on 18 and 40. They will cover up to 100% of the funds for a new agricultural business. This means, depending on the application, a candidate may not need to invest any money themselves.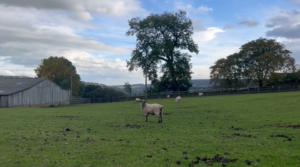 Local farmers believe this is necessary, after a study from the Department of Environmental Food and Rural Affairs showed the average age of a farmer is 59 and only 2% of farmers in the UK are under 35 years old.
Debbie Mason, the training manager for new recruits at Croxteth Park Farm, feels strongly that British farming must be preserved to prevent the price of living increasing further.
Debbie said: "The industry as a whole needs to make it more attractive for young people and the incentives need to be greater.
"It's not attracting a great deal because they don't see a future in farming. But with the way it's going, I think now is the tipping point. If they don't get people in shortly it will all be lost."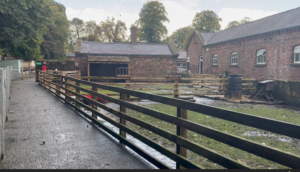 Debbie fears that if more funding initiatives aren't provided then people are going to sell their land for housing rather than farm it.
The knock-on effect may cause further problems around feeding the country in the future and she worries the price of living will sky rocket.
The ageing farming community isn't the only problem the British agricultural industry is facing. Mersey News Live reporter Matt Welch explains drought, a lack of mental health support and Brexit are further effecting local farms.
Gareth Jones has been working at Rhug Estate Farm for 30 years, and offers tours to students in an attempt to increase their interest in the farming industry.
Gareth explained: "I feel like if we open our farms up and educate student on what its like to actually run a farm and where their food comes from, it will join up that link up from the countryside to the supermarket where the vast majority of people buy their food."
With the effort from local farms to reach the younger generation and the funding efforts from agricultural banks, hopefully British farming will continue to be an important part of the UK.
Feature image © Coni Harpham