The country could face rolling three-hour blackouts this winter under a worst case scenario if energy imports run out, the National Grid has warned, amid the highest gas and electricity prices in decades.
Merseyside is set to be hit the hardest by the prices, with money-saving expert Martin Lewis explaining that Merseyside would be hit with the largest increases due to the standing charge on electricity – a huge 102% increase.
The last-resort decision to introduce blackouts remains "unlikely" in the coming months, according to the national energy network controller the National Grid. However, if power plants cannot get enough gas to keep running, homes and businesses could face three-hour outages to ensure that the grid does not collapse.
As households now consume a fifth of their daily energy between the hours of 4pm and 7pm, customers of Octopus Energy are being encouraged to sign up up to a new scheme, that will allow them to shift their use of power away from times of high demand. It is part of an initiative called the Demand Flexibility Scheme.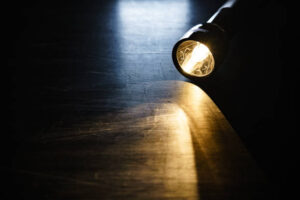 The supplier on Thursday said its customers could save £100 if they signed up to use energy at off-peak times. In addition, larger businesses will be paid for reducing demand, for example by shifting their times of energy use or switching to batteries or generators in peak times.
National Grid Gas Transmission separately said that while gas demand will increase this winter, it expects Britain to be able to get enough gas to get through winter.
The National Grid electricity company ESO urged people to "save money and back Britain" amid the worries of the challenging times that could potentially be on the horizon in the scenarios the electricity company laid out.
ESO's Michael McLaughlin explained the reasoning behind the blackout warning.
"These disconnections are determined by the Electricity Supply Emergency Code which sets out how this process would work and how disconnections would be spread out, to ensure the overall security and integrity of the electricity system across Great Britain. All possible mitigating strategies would be deployed to minimise the disruption.
"Overall, this is likely to be a challenging winter for energy supply throughout Europe. We have taken extensive measures to try to mitigate the impacts for British consumers and expect that, under our base case, margins will be adequate. . Plans are in place to ensure the impact is minimised and the overall security and integrity of Britain's energy systems are protected."
What if the situation continues to worsen? Normally the energy industry would try to cope with a shortfall in power generation through standard procedures. However, to monitor and enforce this, energy companies would have to point out to the authorities any sites that were using more power than they had been allocated.
The last time energy rationing was in force was during the 1970s, when the three day week was introduced to conserve supplies.
Featured Image: Unsplash.Com