Liverpool's Irish Centre – a home-from-home for Irish people and friends of Ireland across the city – is launching its annual festival later this month.
The Irish Centre, on Boundary Road, has been open since 1997 and will be hosting the festival launch on October 20. The opening night will involve welcome speeches from The Irish World, various festival speakers and a night filled with music and refreshments.
The Liverpool Irish Festival will run this year from October 20-30. The festival celebrates Irish art and culture by holding a number of different events across the 10 days.
The centre will then host several more events for the festival including a poetry night, a magazine style film and performance and a Halloween céilí night!
Niall Gibney, manager of the centre, said: "We've got people here who've been coming since we were at the previous location on Mount Pleasant.
"They've been coming for over 40 years because it was the first place they came to when they moved over here. It reminded them of home and so they've kept coming."
According to Niall, between 20-30% of the centres clientele are all Irish people who moved to the UK. He said: "A large number of our regulars are Irish born people but we also get a lot of second and third generation Irish people who come in.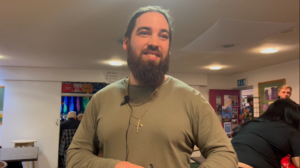 "Obviously you don't need to be Irish to come in and you don't need to be a member. We're such a welcoming place, with such a great atmosphere and if you live local it's a good place to pop in for a drink and to listen to some live Irish music."
The manager will be assisting with the events taking place at the centre but the festival is actually run by Director and CEO Emma Smith. She said: "I'm tasked with driving our work, using arts and culture to bring Liverpool and Ireland closer together.
"We're the only arts and culture-led Irish festival in the world! We're especially proud of the unique connection the city shares with the island of Ireland."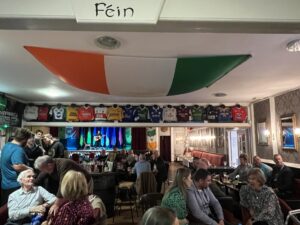 The Liverpool Irish Festival said: "The Liverpool Irish Centre, our natural home, provides a convivial space in which to toast 'Sláinte' (health) to all those who join us, have helped us and will be with us for festivals ahead."
Though located on Boundary Road, the Irish Centre originally opened in 1964 on Mount Pleasant and was formerly known as St Michael's. It brought together both Irish people who had emigrated from Ireland and also people with no Irish background.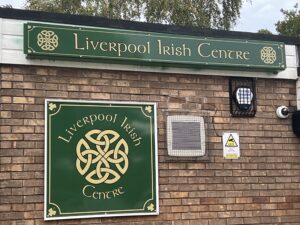 After speaking with many of the regulars at the centre, the general consensus of their visits was that it makes them feel like they are at home.
One said: "I know that when I come here, I'm amongst family". Another lady commented: "It's always busy and it has a good atmosphere and you meet loads of people from home."
The festival advises that you book ahead to ensure you have the best seats and you have time to get your arrival refreshments.
Featured image © Ciara Bolton