Piccolino Liverpool is one of my favourite restaurants to visit in the city.
Often overshadowed by restaurants on Castle Street, which truth be told has some lovely spots, but in my opinion, Piccolino competes.
With a change of management and more importantly menu, it was time to visit again.
Piccolino is part of the Individual Restaurants Group, which own a number of franchised restaurants across the country, including bar and grill chains Piccolino, Gino's and newcomer Riva Blu.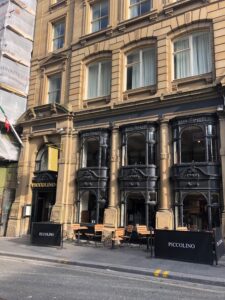 A minutes walk fro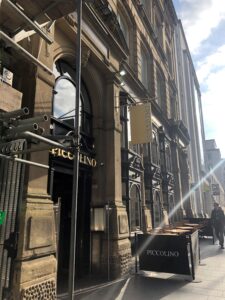 m Mathew street and Liverpool one, Piccolino is tucked away in a great location.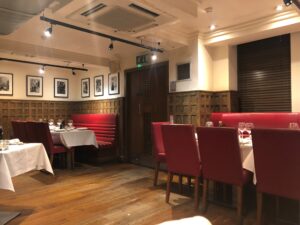 Perhaps unsurprisingly, the restaurant feels very Italian. Red leather upholstery and black and white photos make for a more authentic experience. It feels authentic anyway.
But what's the food like ?
To start, a sharer of the truffle Arancini. In essence, risotto filled golden breadcrumb balls, with a small dish of truffle mayonnaise.
Firstly, it wasn't too overpowering, which I find is a common risk when serving truffle. The crispy balls were were not too rich without tasting bland, and the mayonnaise allowed for a stronger flavour if desired. This went down incredibly well with a cold bottle of Peroni red label. A strong start.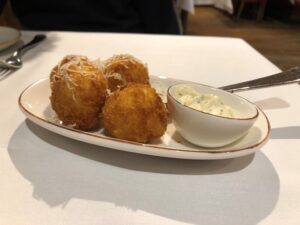 The wait between courses however was weaker. We waited for our main courses for close to 30 minutes after the starter dish. But it was okay, a glass of chianti sped up the process.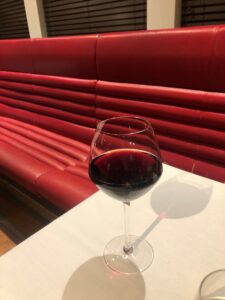 I had ordered the chicken parmigiana with Pomodoro spaghetti. The chicken was crispy and the flavour was strong. I did think It could've done with more cheese, and the spaghetti felt like it had been left out too long after cooking. Though I may be guilty of being picky. It's only because I've tried this here before, and loved it.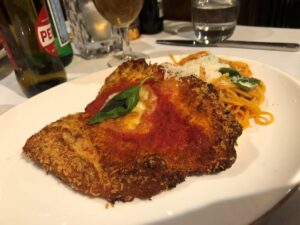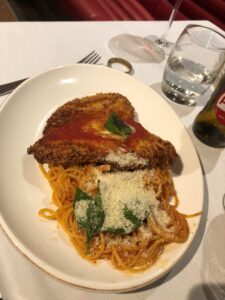 My guest had chosen the veal Milanese.  Something he  has had before and loved. But the cut of meat on the plate was a third of the size it was on previous visits.
Speaking to the waiter, it became apparent that the dish from the previous menu had been altered. Which is fine. But it just doesn't make a lot of sense that the price had changed by so little, if at all.
n the end it got taken off the bill and wasn't eaten. Which sounds ridiculous, but it really was a fraction of the size it was expected to be. Especially when compared to the chicken.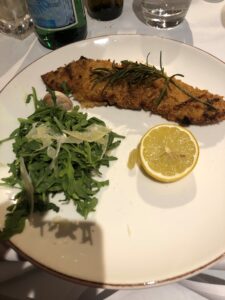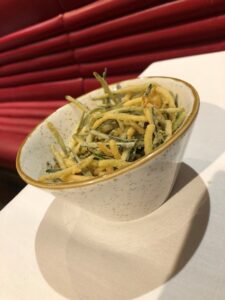 Courgette fries was the side of choice, perfectly okay! Crispy and not too salty, I'd definitely get this again.
Final thoughts
The staff were really friendly, as they always are! The interior of the restaurant is really pleasant, with a good atmosphere. Though there weren't as many covers being used as you'd expect on a champions league night in Liverpool. It was difficult not to be left with a bitter taste by the price of the veal. I suppose it's no-one's fault, but I think it will be a bit longer than usual till I go back.