Covid brought about a wave of weight gain, and loss, in the UK, meaning that when they could, loads of people up and down the country, 'hit the gym'.
Many will have turned to personal trainers, seeking in-person or online advice.
They wouldn't be short of options either, as run repeat have estimated that between 2019 and 2029 there will be 57,600 new PTs.
Alex Raine is a Personal trainer and founder of PHNX coaching. He had a lot to say about the harsh reality of picking up the profession.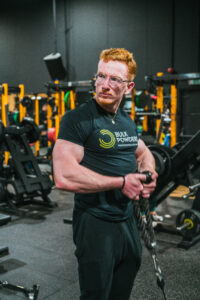 "It's something like 80% of PTs don't make it past six months. It's because they get eaten up alive. Then the next wave comes in.
"Every six months, there'll be a lot of newly-qualified PTs come in, after a while they decide it's not for them.
"It's a very competitive industry, even if a bad personal trainer has two clients. That is two clients that you don't have, two clients who you will probably wait three months to reach."
The challenges
The main financial barrier, is the qualifications required.
It costs between £1000 and £4000 to get the right qualifications to practise.
This initial cost is expensive, but there are loan options available that make the qualifications more feasible.
Alex points out that when entering a competitive self employed industry for the first time there is no guarantee of making the money back. Acquiring clients takes time, particularly due to the impact Covid had on the job.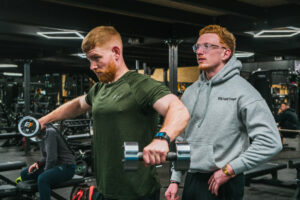 He said: "Covid has made the job harder as people don't want to talk to strangers anymore. It's harder to build a client base because people are less open to talk."
Why do so many personal trainers fail?
But when asked why so many personal trainers fail so early, Alex said the job "gets sold to them".
"It's not just a PT job, it's become a PT job with a training company. They're saying you could earn £30 to £40 an hour. Then a person with an 'employed mindset' thinks 'Oh my God I can work eight hours a day five days a week'.
"But what they don't tell you, is that you need to get the clients. You need to keep your clients."
Alex explained that low standards can also stop success.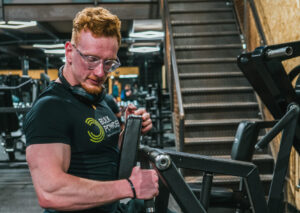 "People don't care enough about their own physique. If I'm telling someone how to get stronger, and I'm weaker than them. Why would they listen to me?
"The skill level is too vast, people don't get trained well enough to come into the industry and actually know how to do the job."
The key to success
It seemed Alex valued a professional commitment to the client above anything, describing himself as a "coach" who has to be there when needed, being on hand with advice or just a conversation.
He knows an incredible amount about his clients. Alex says he was lucky to have gradually built a client base slowly, ensuring trust and a relationship where the client wants to stay on longer than their original plan. Though this sounded more like good customer service than luck.
"You just need to be here. People need to think, 'PT, Alex'. You need to be there every single day.
"You need to be humble enough to learn, but confident enough to show the client you're the best."
PHNX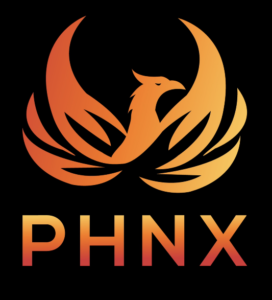 PHNX started online, and a year and a half later added in-person training to their services.
Six months down the line, Alex has seen notable growth. With a steady accumulation of clients, who have seen a wealth of results. it's clear that hard work and perseverance has payed off for PHNX, thanks to a knowledgable founder who takes the job description to the next level.