Plans to close Cheshire police helpdesks in stations is dangerous for domestic abuse victims, according to a domestic abuse charity.
Katie Makin from WHAG, a Cheshire-based domestic abuse charity, thinks victims' opportunities to report will be limited.
She said: "If a person thinks one day to walk into a police station, they won't be able to report anything.
"It takes a lot for someone to get over the threshold to report abuse, so how is it helpful by putting up barriers?
"People won't feel comfortable or safe. It is playing with peoples' lives."
Access to police stations may be the only safe space for victims, Ms Makin believes.
Cheshire Police plan to replace helpdesks with PCSO surgeries at 11 of the 16 stations in the county, including Runcorn station.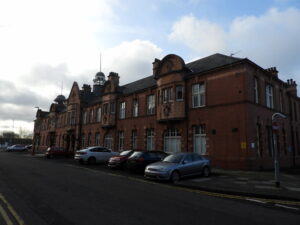 Warrington and Widnes helpdesks will remain open and no police stations are planned for full closure.
A now-closed public consultation was held, with the results yet to be released.
Helpdesks not the answer
John Dwyer, the Police and Crime Commissioner for Cheshire, defended the plans in light of Ms Makin's comments.
He said: "I'm led to believe these (domestic abuse) reports in the main are done by phone and website, so helpdesks are not just the answer.
"All the police stations will have a phone on the wall outside directly linked to the control room.
"This means the priority of calls from these phones to the control room will fall just after 999 calls, and before 101 calls."
Staff will be redirected from helpdesks to control rooms to bring down call waiting times, he said.
Mr Dwyer added: "I certainly encourage victims of domestic violence to make contact with us sooner rather than later."
Cheshire Police previously said the plans were meeting the changing needs of the public.
They added that people are increasingly reporting overall crime by phone or online.
Mr Dwyer said analysis showed how many people were visiting Cheshire's police stations.
He explained: "There are substantial numbers of police stations where there is a helpdesk facility not being used."
Unacceptable plans
Halton Borough Council's Deputy Leader thinks it is unacceptable for Runcorn police station to not have a public helpdesk.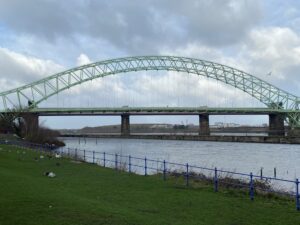 Cllr Dave Thompson said: "What I find most troubling is that some crime victims specifically seek out face to face support when reporting crimes.
"Those impacted by domestic abuse, for example.
"Public access to face to face contact with police is absolutely integral to good policing."
Plan to stop public access to Runcorn police station 'unacceptable', says councillor