Plans to close walk-in public access to Runcorn police station have been criticised by Halton Council's Deputy Leader.
Cllr Dave Thompson said the levels of recorded crime in Halton justifies more, not less face-to-face contact with police.
Also representing the town's Halton Lea Ward, where the police station is located, he said: "Some crime victims seek out in-person support.
"This includes those affected by domestic abuse. The suggestion that people go out of town to talk to a police officer is unacceptable."
It is part of plans by Cheshire Police to close 11 of the 16 police station help desks across Cheshire.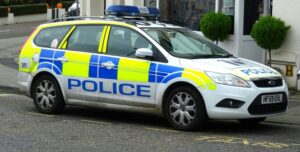 Assistant Chief Constable of Cheshire Police, Bill Dutton, thinks the plans meet the changing needs of the public.
He said: "We have noticed that more people than ever are now choosing to report crime and interact with police online or via a mobile device.
"This means the need for face-to-face contact is reducing."
No police stations will close under the plans and the helpdesks removed will be replaced by regular PCSO (Police Community Support Officer) surgeries.
John Dwyer, Police and Crime Commissioner for Cheshire, believes the plans reflect the way people want to contact police.
He said: "We are investing in our force control centre by bringing 101 waiting times down and getting officers out to calls quicker.
"It means more frontline staff to take your call in your moment of need."
Cllr Thompson accepts cuts need to be made but questions other financial costs.
He believes the Commissioner "added considerable costs by moving his office and gave his Deputy a 33% pay rise."
Cheshire Police are asking for the public's feedback on the plans.
The consultation can be accessed here.
It is open until March 27 2022.