A Liverpool MP has said that the Government is not matching the local public's solidarity for Ukraine.
There has been an inspiring response from local people in support of Ukrainian refugees, amid the Ukraine crisis.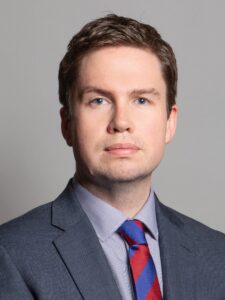 Early last month we saw Merseyside locals flooding the Polish centre on County Road, Bootle with donations for Ukrainian refugees.
However, Dan Carden, MP for Liverpool Walton, said: "The inspiring response from local people in support of Ukrainian refugees shows that we stand in solidarity with the victims of war.
"I am concerned that the Government is failing to match to spirit of solidarity that we are seeing at the grassroots."
Mr Carden believes the Government need to look at a wider resettlement scheme with Government support.
He said: "We have a huge responsibility to work alongside other countries to provide sanctuary to those who are fleeing war."
The UK Government have continued to impose sanctions, including sanctions on Russia's largest bank Sberbank, and committed to ending all imports of Russian coal and oil by the end of 2022.
Dan Carden said: "I welcome the sanctions that have been placed on Putin's oligarch cronies, but the Government must go further.
"For too long dirty money has damaged our economy and democracy, we need to build the widest possible opposition to this war.
"Putin needs to feel pressure from across the globe, Russia must withdraw its forces and engage in diplomacy."
Featured image creative commons license.
People of Merseyside show overwhelming support for Ukrainian refugees