Liverpool buildings including The Old Library, Waterloo Warehouse and the India Buildings have been shortlisted for a national award.
The RICS awards have shortlisted 12 buildings in the North-West, of which five are in Liverpool, making it the only city in the North West with more than one nomination.
Recent building projects from across the categories of Commercial Development, Community Benefit, Heritage, Public Sector, and Refurbishment-Revitalisation are eligible for awards.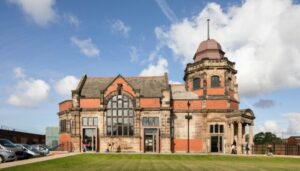 Chair of the judging panel, Peter Gilliland, said: "Despite much uncertainty and challenging conditions over the past couple of years, property professionals in the North West continue to deliver exemplary, and in many cases, world-class built projects that are having a profoundly positive impact on our cities and towns.
"I wish the teams behind them all the best of luck in gaining recognition for their skills and hard work."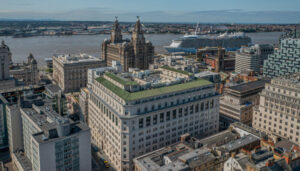 The India Buildings host 4,000 employees and so are one of the largest nominations. They were acquired in 2017 by Legal & General to become a government hub.
Adam Kerr, Head of Annuity Transactions, LGIM Real Assets, said: "This continues the trend of significant investments in Liverpool which has lead the renaissance of the city over the last 10 years.
"We are proud to have played our part in securing this investment which will make a meaningful impact on the regeneration of this area of the city."
Similarly, RICS nominated the Old Library in the refurbishment/revitalisation category.
In addition, the Tobacco Warehouse along Stanley Dock is up for the same category. On the other hand, modern buildings such as Clatterbridge Cancer Centre are up for the Public Sector award.
Merseyside has long been known for its historic sites and architecture, especially along the world-famous waterfront. Meanwhile, no other North-West city has more than one nomination.
– India Buildings, Water Street, Liverpool (Commercial Development, Heritage, Public Sector, Refurbishment – Revitalisation)
– The Old Library, Tuebrook, Liverpool (Community Benefit, Heritage, Refurbishment – Revitalisation)
– Waterloo Warehouse ,Waterloo Rd, Liverpool (Heritage)
– Clatterbridge Cancer Centre, Liverpool (Public Sector)
– Tobacco Warehouse Phase 1, Stanley Dock, Liverpool (Refurbishment – Revitalisation)