Merseyside's Chief Constable has backed the efforts of police in tackling issues such as drugs, cyber crime and mental health at a public scrutiny meeting.
Merseyside Police Commissioner Emily Spurrell held her third quarterly scrutiny meeting this week.
The purpose of the meeting was to examine Merseyside police's work so far, with a particular focus on proactive policing and fighting crime.
Members of the Chief Constable's team were also present at the meeting to answer the commissioner's questions, some of which were submitted by the public.
These included Deputy Chief Constable Ian Critchley and Director of Resources Keith Dickinson.
The meeting began with a focus on the increased rate of emergency calls received by the police since the coronavirus, COVID-19 pandemic began.
The police also saw an increase in mental health related calls since then.
However, Chief Constable Serena Kennedy pointed out that her team have been providing support through mental health officers who patrol regularly throughout Merseyside.
She also praised her team for providing the public with new channels to contact the police, such as through social media.
The Chief Constable then talked about some of the ways her team was being proactive in the community.
These included setting up community police stations, neighbourhood watches and new cadets training opportunities.
She mentioned how her team was supporting young children at various schools across the county.
She said: "This link to younger generations is imperative to growing a healthy and positive relationship between future communities and their police service."
She also addressed the public's concern regarding more police presence in vulnerable areas such as west Wirral.
The focus of the meeting then shifted to crime statistics, with some key issues being decreased levels of firearm discharges, knife crime and theft from motor vehicles.
Overall, the data showed that Merseyside Police followed national trends on most issues, producing slightly better results than other forces in categories like residential burglary and theft from motor vehicles.
The meeting was webcasted from Knowsley Council Chamber and is available for the public to watch online.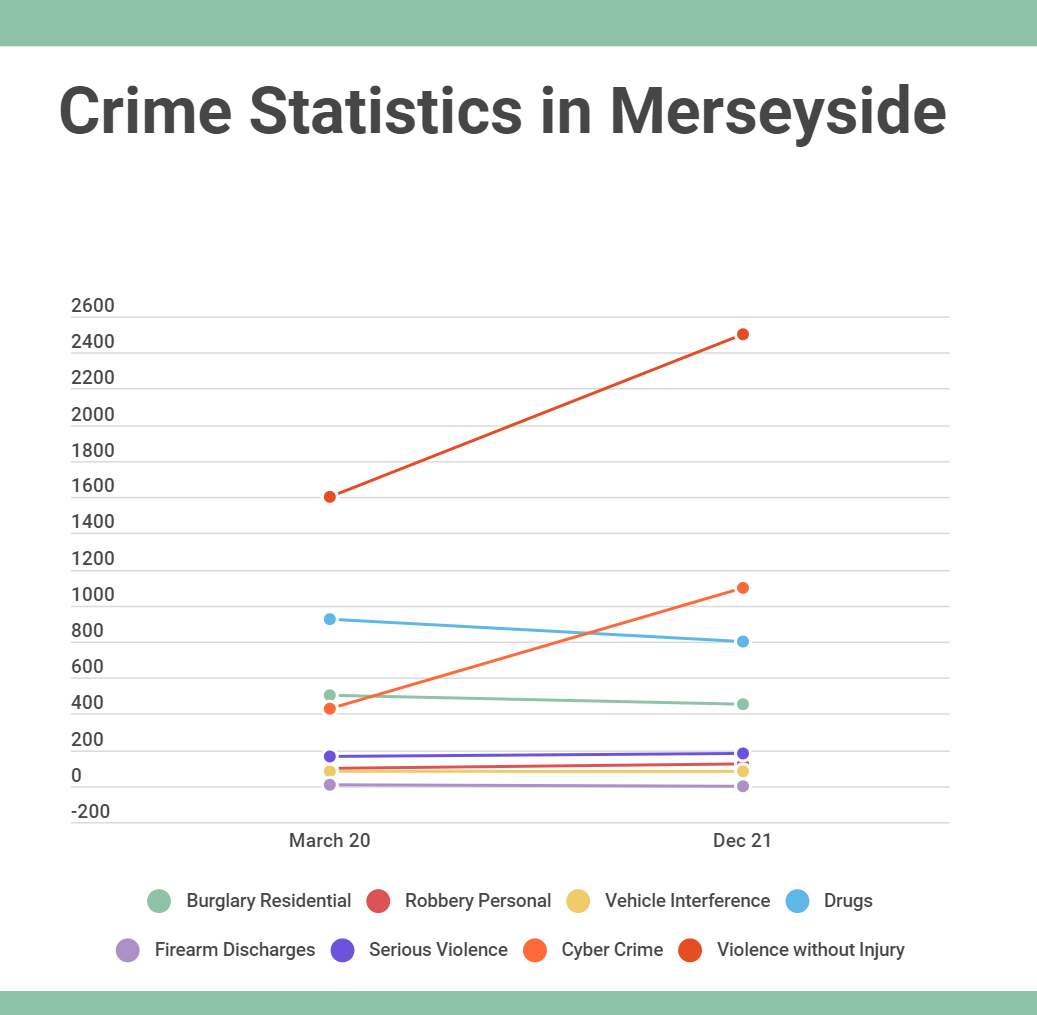 Chief constable: "Communities come first in fight against crime"