Additional reporting: Emma Dukes
Merseyside chief constable Serena Kennedy this afternoon outlined her six-point strategy for policing, putting communities firmly at the heart of her force's activities.
Following in the footsteps of her predecessor Andy Cooke by delivering the eighth Chief Constable's lecture, she told her audience at Liverpool John Moores University that the force had to put the needs of communities first and that 'prevention is better than cure'.
She said: "Policing has a broader role than simply crime fighting, and we are proactively thinking about preventing crime and harm rather than just responding to it."
In Andy Cooke's 2017 lecture, he had similarly said: "If we can build stronger communities that are intolerant to the levels of violence and chaos that this criminality brings, then we start to break the cycle."
Continuing his work, Serena Kennedy – who is the region's first female chief constable – listed her six clear priorities.
Tackling serious and organised crime
Community engagement
Vulnerability
Inclusion
Wellbeing
Preventative Policing – the main focus of her lecture.
The chief constable said that officers are building resilient communities and starting to really "nail" community engagement.
She said: "We have some brilliant examples where policing and partners have merely been the pebble in the pond that has created the ripple effect that has enabled communities to highlight their own issues and priorities and design solutions with the support of policing and partners."
Before the lecture, the Chief Constable spoke to MNL and expanded on her ideas that prevention of crime and community partnership go hand in hand.
Police chiefs past and present were amongst the guests, including former Merseyside Chief Constable Sir Jon Murphy, who is now professor of advanced policing studies at Liverpool John Moores University.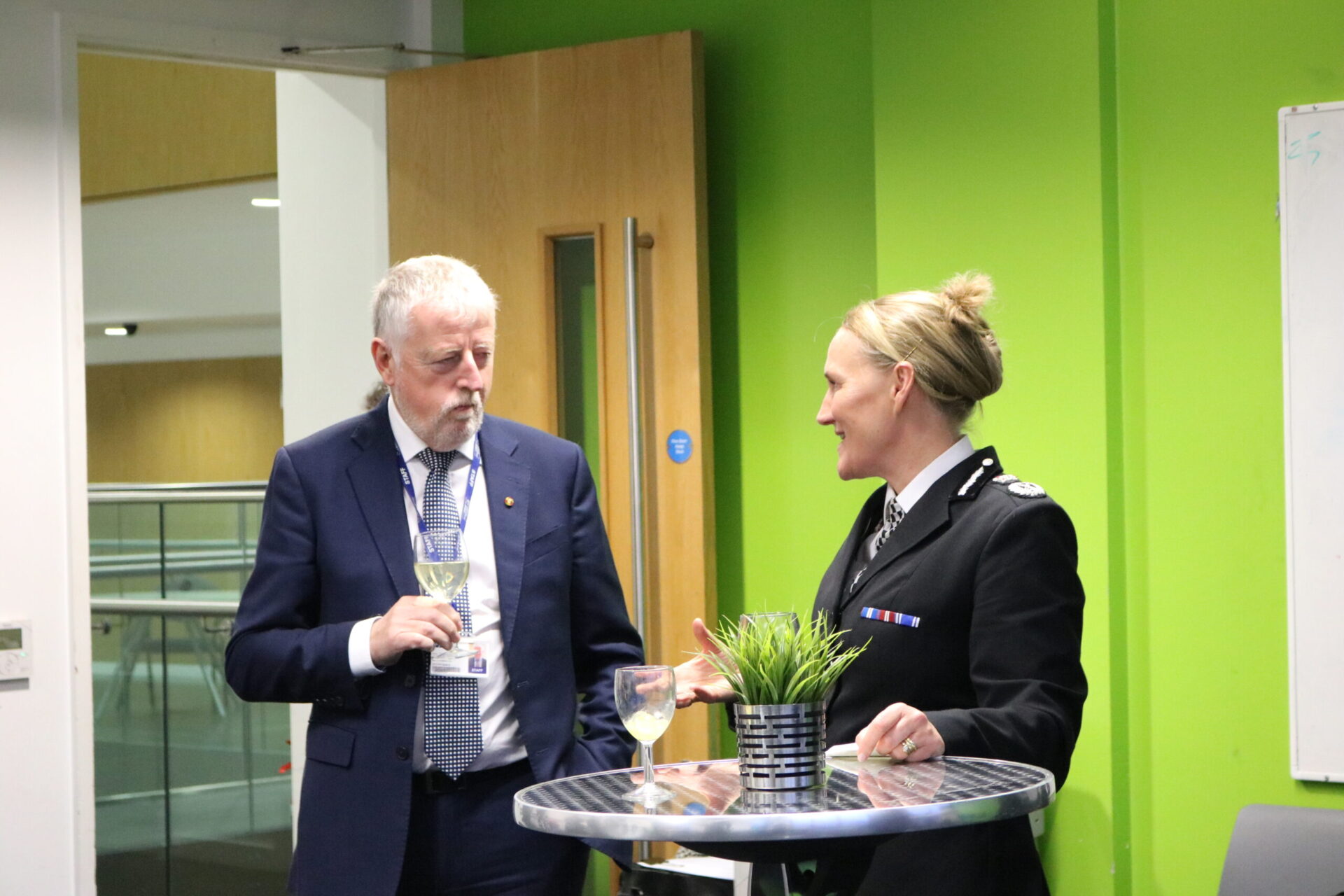 In her hour-long speech, the mother of two delved back into history, talking about Sir Robert Peel, founder of the modern police force, right up to her 28 years in service.
She stressed the importance she puts on not just telling communities what the police priorities were, but on listening: "We listen to the view of our communities, in terms of the issues and their priorities and we involve them in our work with partners to solve problems."
Read more in Wednesday's edition of MerseyNewsLive magazine.
Reporting team: Joe Foley, Tess Penman, Rodha Alhaidar, Romy Grigg, Joe Zebedee, Jack McGahan.