Sefton Council spent around £5,000 to hold a meeting at Aintree Racecourse, despite two thirds of councillors not attending.
A Freedom of Information (FoI) request carried out by Merseynewslive shows £4,786.39 was paid to The Jockey Club. This involves £2,083 on venue hire, £1,258 on bespoke audio-visual equipment and £546 on 84 plastic trestle tables.
A total of 41 out of 66 councillors did not attend the full Council Meeting, citing absences for Covid-19 safety reasons.
This is despite the venue being hired partly because of councillors' concerns about their own personal safety.
Social-distancing measures had been put in place at the venue and councillors had been given their own personal designated areas.
The meeting was held at the Golden Millar Suite instead of Bootle Town Hall on January 20 2022.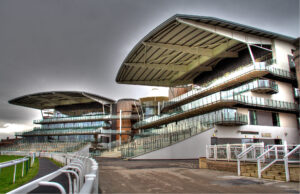 The money was taken from the Public Health Covid budget and was not taxpayers' money.
Councillor Dr John Pugh, leader of the opposition for Sefton Council, defended the meeting.
He said after discussions with the Director of Public Health it was a conscious decision to have a reduced number of councillors.
Mr Pugh argued: "What they were trying to do was to comply with the legal necessity to have the council meeting but to minimise the health risk.
"It's arguable whether the right venue was chosen, but it was the right decision to scale down the council meeting.
"This is because it was based on the advice we were getting from public health at the time."
Sefton Council warns of 'tar balls' washing up on coastline after oil spill