An art installation about people's lived experiences of Covid has been projected on the side of Liverpool Museum.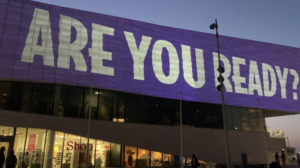 Two years of loss and change to lifestyles is being marked by 'Visible Virals' a six-week art project across Liverpool.
It looks to highlight how the pandemic brought together communities and shows stories of people around Merseyside.
Yesterday was the 2nd anniversary of the pandemic, when 28 million people switched on to see Boris Johnson announce the first lockdown.
Culture Liverpool and Public Health Liverpool are the creators of the project.
It is the second time 'Visible Virals'  has come to the city.
In 2008 the first scheme was a huge success, touching on topics like loneliness and climate change, themes which can be understood today.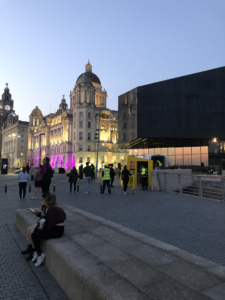 Part of the 'Visible Virals' installation was an immersive game projected on the side of the Liverpool Museum.
'We are Game' players were rewarded with tweets from different Merseyside communities and Public Health Liverpool, giving the players an insight into people's experiences.
Additional reporting by Ted Tattum
Liverpool Cathedral marks second anniversary of Covid lockdown