A spiritual healer is advocating for cacao to become the new go-to morning energiser instead of coffee.
Liam Browne, founder of FULL POWER CACAO, is currently on a mission to get coffee junkies to switch their pick-me-up to cacao, an organic bean filled with healing properties.
The pioneer from Withington, Manchester, discovered the healing properties of the South and Central American ceremonial drink in 2012 and since then, has become one of the biggest suppliers in the UK.
As well as being an advocate, the 'Cacao Guru' is also a yoga teacher, author, podcaster, and Founder of Stone-Cold Sober Retreats and Festivals.
Liam's life experienced a transformation during a visit to Guatemala for the end of the Mayan calendar in 2012, where he was introduced to the wonders of cacao by the 'Chocolate Shaman'.
Since his revelation, the yoga teacher has been advocating the health benefits of cacao.
Cacao comes from the edible seed of the cacao tree, situated in tropical regions such as Central and South America, and its healing properties has been praised for centuries.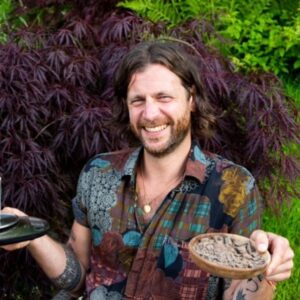 He explained: "There are so many benefits of cacao.
"It's a natural anti-depressant due to the magnesium and potassium it contains, and it also has beneficial natural compounds such as serotonin, phenylethylamine and anandamide — all of which have been shown to enhance mood.
"It's also packed with flavonoids that can lower blood pressure, improve the blood flow to the heart and brain and help reduce the risk of dementia."
The edible seed contains 23% of natural protein and 33% fibre.
It's also known to be an aphrodisiac, containing powerful antioxidants that are great for the skin.
Since creating FULL POWER CACAO, Liam has been an expert in the field as a pioneer of cacao in the UK.
He is currently on a mission to get as many people as possible to make the switch from coffee to cacao, and even offers Cacao Teacher Training Courses.
"Cacao is exploding here in the UK, as more and more people learn about its benefits. I cannot state enough how good for you this sacred drink is and by replacing coffee with cacao you'll feel a huge difference on so many levels.
"I genuinely believe cacao can become the new coffee."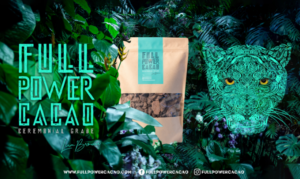 For more information about FULL POWER CACAO and for the online shop visit the website on https://fullpowercacao.com/.