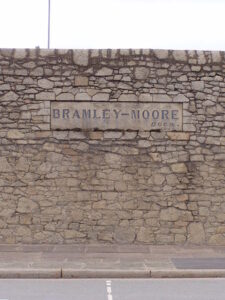 Liverpool City Metro Mayor Steve Rotheram has confirmed that Everton football club have rejected the offer for a £30 million loan to help fund their new state of the art stadium.
The metro mayor said that the club turned down the offer because they had secured alternative funding in January.
The news will be welcomed around the city, with Everton fans becoming nervous over the source of funding for the stadium on Bramley Moore Dock.
Why is there uncertainty?
Over the past week, Everton have cut commercial ties with Alisher Usmanov, a Russian oligarch whose nephew, Farhad Moshiri, is the majority shareholder at the club.
The decision came in the wake of Russia's invasion of Ukraine, which led to sanctions on Russian owned businesses and assets.
What does the funding mean?
Everton securing significant funding for the stadium, as well as the fact that construction on the structure has begun mean there is reason for positivity. The project promises to bring benefits to the city and the area surrounding an otherwise derelict dock.
Michael Dawson, a lifelong Everton fan, said he could understand why the council wanted to ensure the project went ahead.
"It'll bring such massive economic benefit to quite a run-down part of the city. I can see why they're financially invested in making sure that the stadium comes off as well."
Despite the excitement for the possibility of rejuvenation around the L5 area, Michael is one of many Evertonians who hold reservations about what the move would mean for Everton's current home, Walton.
"Businesses simply won't be able to stay open. Hopefully the council and the city come together and provide some sort of aftercare."
Stadium construction has begun, and further announcements are set to be made ahead of the planned completion date in 2024.
Social Short by Joe Waddell