Theatres, music events and festivals are among those who will benefit from a funding boost to revive Liverpool's culture scene. 
Several of Liverpool's leading cultural organisations have been included.
The £2.7m funding will create job opportunities for residents, and help reach more tourists to counteract the losses due to Brexit and Covid-19 restrictions.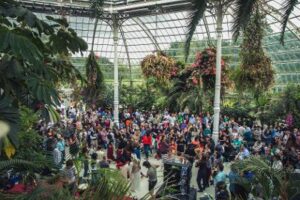 Milap, a professional British arts & culture company based in Liverpool, is one of the organisations that will benefit.
Its main mission is to 'Unite Hearts through Arts'.
The trust specialises in Indian live performances, festivals, and career development.
The company, founded in 1985, is slowly bringing back all of the things people have enjoyed pre pandemic.
Alok Nayak, CEO & Artistic Director of Milap, said: "The city, considering its size, has got a disproportionately large amount of arts and culture organisations for the ordinary person to watch and take part in.
"It's really one of the best places to be in and the city council has done really well to support these venues."
The concert series 'Music for the Mind & Soul' will return between April and June 2022. It will include live improvised Indian performances at The Capstone Theatre on the last Thursday of each month.
In May, young people of all backgrounds will be given the opportunity of teaching and learning experiences.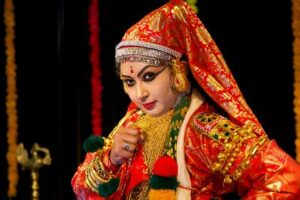 The team are also working towards the Indika festival in 2023, one of their many projects being supported by the funding as part of the Culture and Investment Programme (CAIP).
The money from the Liverpool City Council culture budget will be directly invested in improving visual arts, music events, theatre, festivals and neighbourhood programmes. These aim to represent, and engage with, Liverpool's growing diverse communities.
Some of the organisations that are receiving the funding for 2022/23 are Liverpool Irish Festival, Liverpool Biennial, Bluecoat, Liverpool Arabic Arts Festival, Metal Culture, Milap and Merseyside Dance initiative.
Mary Cloake, Chief Executive of the Bluecoat, said: "Liverpool has demonstrated that it really understands the power of culture to connect communities and inspire individuals. This funding means that culture will remain central to the city's identity and its post-pandemic recovery.
"It will ensure the Bluecoat can play its part by providing a creative home for art and artists, for the people of Liverpool and its visitors."
MNL spoke exclusively with CEO & Artistic Director Alok Nayak of Milap, about why this funding is important in bringing the diverse communities of Liverpool together after a tough few years. Listen to the interview here: