Merseyside Police have charged a 22-year-old man and two teenagers after a number of Liverpool burglaries.
Jake Burrows, from Toxteth, and two 16-year-old males were charged with various counts of burglary this morning.
The arrest of four males yesterday followed 10 reports of burglaries in the Mossley Hill and Aigburth area.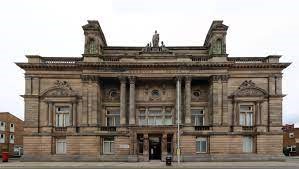 The charges include burglary and attempting burglary dwelling, as well as the theft of a pedal cycle.
The three charged will appear at Wirral magistrates court today.
Another 16-year-old male linked to these crimes is under investigation.
Detective Inspector Tony O'Brien heads Merseyside Police's burglary team.
He said: "To target someone in their home in this way is utterly despicable and can have a massive impact on victims.
"We launched a dedicated operation, Operation Castle, in 2018 to reinforce our commitment to tackling burglaries in the region. This has led to year-on-year reductions in burglaries across Merseyside.
"The key to us putting offenders behind bars is information from our communities so, please, come forward and tell us what you know and we can take action."
If you have any information regarding cases of burglary, contact Merseyside Police on Twitter or the 'Merseyside Police Contact Centre' on Facebook.
You can also pass on information anonymously via Crimestoppers at 0800 555 111 or on their website: https://crimestoppers-uk.org