A Liverpool Dog Rescue is urging pet owners to spay and neuter their animals as part of Spay and Neuter awareness month to prevent unwanted and homeless dogs.
Spaying and Neutering prevents animals from breeding in effort to prevent large litters which create many unwanted dogs and cats who eventually end up out on the streets.
Liverpool Dog Rescue said: "No animal should ever have to face homelessness and that's why we urge every owner to get their pet done.
"There isn't enough space as it is to take in every stray in Liverpool and any rise in unwanted pets would be seriously harmful.
The practice can also help prevent animals from passing diseases onto their offspring's and boast numerous health benefits.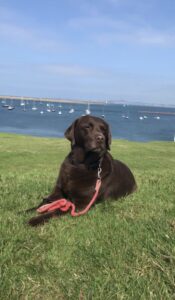 How big is the problem?
According to Petkeen, there are an estimated 50,00 stray dogs and up to nine million stray cats in the UK. However, around 90% of pet cats are neutered compared to 54% of pet dogs.
Any owners with pet dogs not used to breeding are advised to get them neutered as soon as possible to ensure there are no new unwanted animals.
There is even debate to get as many dogs and cats neutered as possible until the stray animals situation is under control.
According to Peta's website, Spaying one female dog can prevent the births of 67,000 puppies over the course of six years, and fixing one female cat can prevent 370,000 kittens from being born in seven years.
A spokeswoman for Liverpool Dog Rescue added: "There are too many breeders who simply use their dogs as ways to make cash and give them away to anybody who will pay them.
"Not only do we spay and neuter our animals, we find them loving forever homes to allow them to live the best life they can."