People are urged to stay safe as the bad weather is expected to continue throughout the week, and a potential new storm may be approaching.
Following a wet and windy weekend, storm Eunice claimed one life and left Merseyside's road network in chaos.
Becky Mitchell, Met Office meteorologist, said that it was a record-breaking week which marked the first time three storms were recorded within seven days.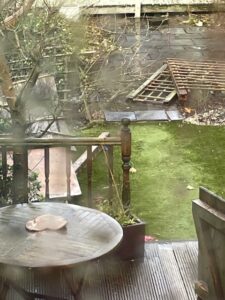 Over the weekend, strong winds and heavy rain caused flooding and collapsed fences in Cheshire over the weekend.  but storm Franklin is not expected to be as bad as Eunice.
The bad weather is set to continue across the north-west, the Met Office reports that the rain is becoming less intense but strong winds are expected to remain.
A yellow weather warning for wind has been issued today by the Met Office, but no further warnings for the rest of the week. However there is still no sign of dryer weather returning anytime soon.
⚠️ Yellow weather warning issued ⚠️

Wind and Snow across parts of Scotland and Northern Ireland
Wednesday 1300 – Thursday 1500

Latest info 👉 https://t.co/QwDLMfRBfs
Stay #WeatherAware⚠️ pic.twitter.com/BDxtECd0Tp

— Met Office (@metoffice) February 22, 2022
Thursday, is supposed to be the coldest day of the week, with some areas experiencing a frosty start to the day.
Disruption throughout the week may result in a delay in garbage collection due to the strong winds. Residents have been urged to leave their bins out, as they will be emptied on Saturday 26th February if they aren't already.
Reports have suggested that the next storm to hit could be sooner than we think, Storm Gladys may hit the UK within the week.
Windy conditions could increase on Thursday, and weather warnings could be issued resulting in storm Gladys. However, it is too early to confirm.
https://www.metoffice.gov.uk/about-us/press-office/news/weather-and-climate/2022/unsettled-week-after-franklin
More damage on the way as Storm Eunice looms in the wake of Storm Dudley