With energy bills continuing to rise, and a chilly start to the year, many families are finding it difficult to keep their homes warm.
From fitting free boilers, making food parcels, buying PPE, helping families pay their bills, there's not a thing James Anderson wouldn't do as he 'installs' goodwill.
Liverpool-born James, launched his non-profit charity DEPHER (Disabled and Elderly Plumbing Heating Emergency Response) in 2017 to help people across the country with emergency plumbing and heating services.
DEPHER has set up a national family support network this month as it aims to help families across the country with Aldi shopping vouchers, gas, electric and even slow cookers.
Over the last four weeks, DEPHER has purchased 180 £40 shopping vouchers to support families and individuals. Alongside this community initiative, DEPHER hopes to reduce crimes that occur such as stealing in order for people to support their families.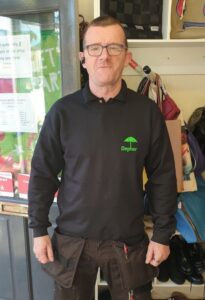 The charity was set up when James was left heartbroken over the treatment of an elderly man in Doncaster who was almost scammed out of £5,000.
"A company had quoted him to put in a new boiler that he didn't need," James told Merseynewslive.
"That's what made me think… How many elderly, disabled and vulnerable people is this happening to?"
Over the past five years, DEPHER has helped over 17,000 families providing free aid for people over 65 and registered disabled.
James has also provided food parcels for families, tents for the homeless and even paid bills for families struggling.
More than £16,000 has been spent on PPE for care and nursing homes, and members of the ambulance service throughout the pandemic.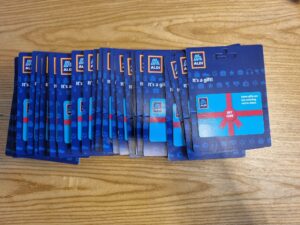 An energy price cap is set to come into force in April and Energy UK has already warned the cap rise could rise by £500 or more.
"I've had a gentleman ring me who has seen a 72% rise in his fuel bills already and that's before April gets here," James said.
"I ordered a food parcel for a family in Liverpool, there was nothing in their cupboards, they were empty.
"A few weeks ago, we had 137 families contact us for help with food, electric and gas alone."
Back in October, Hugh Grant made the charity founder's day after surrising them by donating £10,000 to their fundraising page to go towards free heating for the elderly.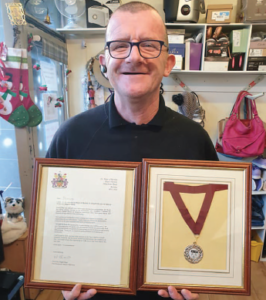 Born in Liverpool, James opened up about his childhood, some of the stories he had to tell played a part in the work he does today.
Even as a teenager, James worked non-profit as he compromised a plan, he would work in the gardens of people who would protect him for free so he could be protected from bullies in Liverpool.
"If you were with these people, nobody even looked at you, never mind picked on you," he said.
"No matter how many times I got beaten up, no matter how many times I got bullied or discriminated against because of my hair colour, I always looked at the good side."
At 17, James left Liverpool for the bright lights of London, however, for the following two years he ended up sleeping on the streets.
"One morning, I woke after sleeping on a train station bench with a coat over me that I borrowed off someone's washing line," he said.
Just one kind thought and deed turned James' life around for good.
"The train pulled up and everyone inside was looking from the window at me. I took the coat back to the washing line.
"It was then, that I met Beryl and Gordon who had seen me bringing it back and they took me in. They converted their garage for me to live in and got me a job in Bristol. They saved my life."
It took the kindness of two strangers to help James turn his life around and pursue his plumbing career as he returned to Liverpool. Just one kind thought and deed turned James' life around for good.
George is 93, when I arrived he was absolutely freezing cold.
His wife is in a care home, he is alone, vulnerable.
Unfortunately @BritishGas has ignored him, so he found us, we got his boiler working, now he feels loved & warm.

Report will be sent to @BritishGasHelp @Depheruk pic.twitter.com/d6YCYzBsxn

— ( DEPHER ) CIC UK 🌐 (@Depheruk) February 19, 2022
He remembers the day he passed his qualification to be a gas engineer.
"Most of my family had bets that I wouldn't pass, however, I proved them all wrong," he laughs.
David Buttle, a father from Burnley told MNL: "What DEPHER has done for everyone is outstanding. James and the staff are brilliant as I had no hot water for a week, I rang DEPHER after being let down by other people and they came out the same day."
James is clear that his inspiration to setting up the charity is his wife, Barbara, who, after being hit by a car is now registered disabled.
"A car travelling at 80 miles an hour around a corner crashed into her, squashing her against a lamp post," James said.
"She had broken her sternum, ankles, kneecaps, wrists, and damaged her spine and the nerves.
"The doctors said to her, 'You may not survive this, you definitely won't walk, you definitely won't have children, and you definitely won't drive'.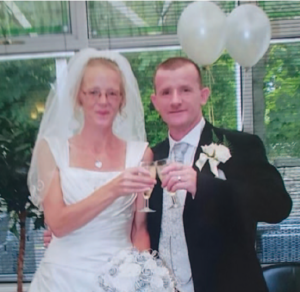 "She said to the doctors, 'Listen, get me a pair of trainers because when I come out of this hospital I'm going to come running after you because I'm going to do this!'
"She proved them all wrong, she can now walk, she's had children, she can drive, she can definitely run after me when I do something wrong. She's a walking miracle!"
From 2017 till early 2019, Barbara put £64,000 into DEPHER to keep the charity going, until last year when DEPHER went viral and many donations and support came through.
"When we went viral and all of thankyou letters and emails come from all over the world, I went through them all with Barbara, and she turned around and said 'Looking at this and what you've done, and what we've done together, (it) is making a massive impact on not just us as a family, not just us as a town or country, but a massive difference to a lot of people on the planet.'
"Because of that, she turned round and said 'I don't want a penny back.'
"It's things like that, that's unbelievable. She is the lifeline of DEPHER."
It takes someone with courage to take what has happened in their lives and to turn it into something charitable.
Sarah Walters, a woman who donated 20% of her income to DEPHER last year said: "I can't think of a more worthy recipient to give my donation to. They are an inspiration and the help they provide deserves nothing but praise."
Behind the 'generous plumber' is a man with a lot of stories to tell, who would put aside any difficulties of his own to ensure everybody else is happy.
"In five years, I hope to be in every single city and town in the United Kingdom, within ten years in other countries. We've had lots of awards from MPs, but we need the government to say this is a great idea, let's talk, let's come up with a strategy to support DEPHER."
This is not your regular plumber, James is an angel in overalls!
You can support DEPHER at:
https://www.gofundme.com/f/food-voucher-energy-reducing-family-support?member=17455495&sharetype=teams&utm_campaign=p_na+share-sheet&utm_medium=copy_link&utm_source=customer