Liverpool Theatre Festival is returning for its third consecutive year.
The award-winning festival is set to take place at Liverpool's Bombed Out Church and will showcase the city region's creative gems.
The city's theatre festival debuted in September 2020 as an opportunity to boost Liverpool's live performance and creative arts sectors following the industry halt opposed by COVID-19.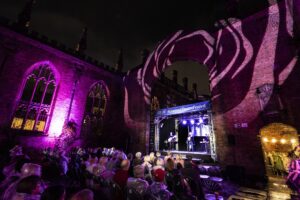 The event returned in 2021 following a widely successful debut, with 2,700 festivalgoers attending the sequel.
The 12-day event featured a programme containing 23 performances of 16 shows.
Last year also introduced fringe event Little LTF, a week-long mini festival to promote the region's new works and talent, which saw 1,200 festival enthusiasts attending.
Praise for festival's diversity
The producer of Liverpool Theatre, Bill Elms, has worked in the industry for over three decades and his festival has been praised for its diverse content and inclusive range of live performances.
These pieces include comedy, opera, dance, drama, LGBTQ+, musicals, and children's productions.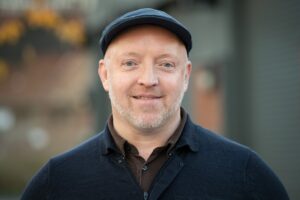 Bill launched the Liverpool festival to evoke the city's creative arts sector following the immediate closure of theatres and live entertainment venues under the Government's initial nationwide lockdown in March 2020.
The ongoing success and the positive impact of the festival bagged Bill a nomination for a Liverpool City Region Culture & Creativity Award for a second consecutive year.
The producer and artistic director commented: "We are incredibly excited to announce the return of Liverpool Theatre Festival for a third consecutive year, and Little LTF is back for a second year.
"When the pandemic struck, the creative arts and live performance sector of Liverpool City Region was hit hard. Live theatre has been my passion for more than 30 years and I just had to do something to help."
The 2022 panel will consist of LTF Festival Director Bill Elms; theatre director and producer James Baker; Francesca Peschier, Head of New Works at Everyman Playhouse; arts marketing professional Anthony Proctor; freelance arts consultant Sue Williams and national theatre booker David Fry.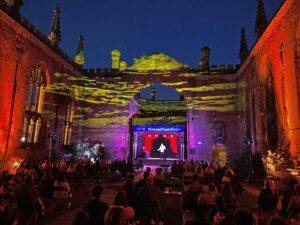 Key Dates
Dates of the upcoming events are listed below:
Little LFT (Liverpool Theatre Festival of New Works) – Monday May 2 to Sunday May 8 2022
Liverpool Theatre Festival- Wednesday August 31 and Sunday 11 September 2022
For further information on the events or to submit eligible work, visit www.liverpooltheatrefestival.com.
Deadline for submission is March 18, with terms and conditions found on their website.