Over the last year, fans of Tranmere Rovers and people across the Wirral have rallied around the family of Nate Gidman.
Nate was diagnosed with brain cancer and as he spent more than 12 months in hospital receiving treatment the club and its fans followed the family's story, supporting them all the way.
Sadly, in the early hours of yesterday Nate's Dad, Phil announced that his boy had passed away.
Nicola Palios, vice chairman at Tranmere replied to Phil's announcement: "Truly heart-breaking Phil".
The supporters of Tranmere came together to offer support and share stories with Nate's family following the tragic news.
Last December, Nate was the mascot for the Rovers and received a hero's welcome from the supporters.
Ant Stonelake, Tranmere Rovers reporter for the Liverpool Echo, told MNL: "When they played Leyton Orient in December, they had Nate as a special mascot and he got to score a goal at the kop end just before the game.
"I can't imagine what Joe Murphy is feeling right about now because he was the goalkeeper who Nate scored past."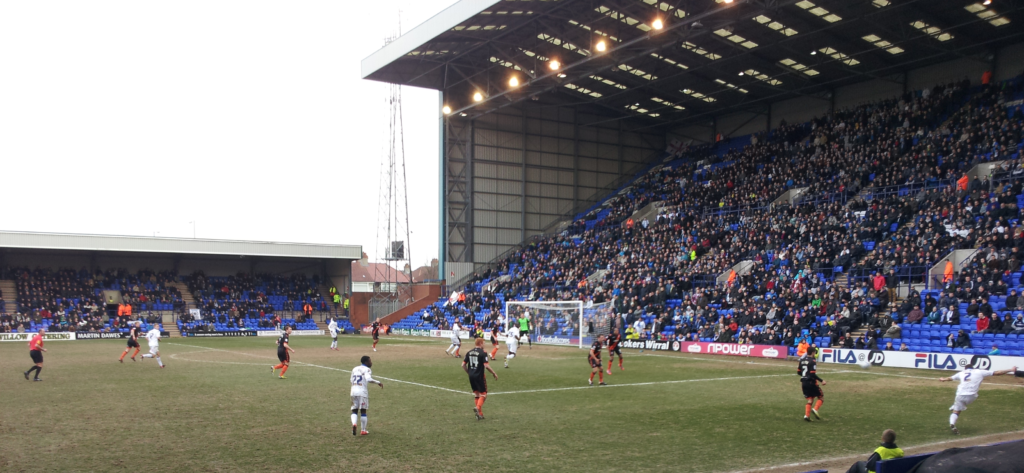 Afterwards, Nate received the Man of the Match award.
Tributes
Tranmere Rovers released a statement, saying: "Everyone at Tranmere is devastated to hear of the passing of Nate Gidman.
"A brave little boy who was taken into the hearts of the SWA as he battled a brain tumour.
"Rest easy, Nate. We won't forget our little superhero."
Ant said: "The club's been perfect. Every opportunity that they've had they've been right there for him and his dad."
Forrest Green Rovers put top-of- the-table rivalries aside, tweeting:
Sending you all of our love, Phil. Our thoughts are with you and your family. Rest in peace, Nate 💚

— Forest Green Rovers (@FGRFC_Official) February 7, 2022
Ex-Rovers players joined in sending condolences, with tweets from Danny Lloyd:
Sleep well Nate you little superstar 💙

Phil your an inspiration mate absolute diamond of a Man & Father 🙌🏽

— Danny Lloyd (@dannylloyd1) February 7, 2022
Loyal Tranmere fans added to the messages of condolence:
For a little boy I've never met, I felt so much pain and grief today.
Nate's story touched the hearts of every Rovers fan.

A little legend with the heart and fight of a lion, got his wings to early. @Gidsentinel you done your boy proud, my heart bleeds for you #ForNate 💙 x https://t.co/sedUPgFkfg

— Rosstipha (@Rosstipha) February 7, 2022
Tonight's game
Tranmere face Swindon town tonight at Prenton Park and supporters have organised a minute's applause in memory of Nate.
Ant added: "It's going to be really, really strange atmosphere at the game tonight. Obviously they play Swindon, but the game really now just doesn't matter whatsoever.
"The actual act of playing football really isn't going to be on the minds of many in the ground tonight."
The club also announced a collection has been arranged  for The Children's Brain Tumour Research Fund at tonight's game.
Find more stories on how cancer affects our region here.