Liverpool universities are celebrating LGBT+ history month to spread awareness of the ongoing discrimination people face.
Students at Liverpool John Moores, Liverpool Hope and University of Liverpool can join a range of events this month including movie nights, bingo and a 'Wear your flag to Uni' day.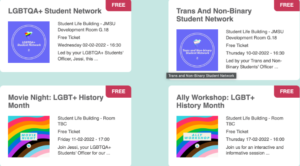 LJMU's VP of activities, Pedrom Tavakolli, said: "Across the month of February we have lots of awareness campaigns, networking events and are looking at a new transgender policy in the coming months."
Statistics from Merseyside Police show that from 2020 to 2021 there were 894 reported hate crimes recorded relating to sexual orientation and transgenders.
Liverpool Hope's SU President, Clara Priestly said: "Our aim is to educate everyone on what LGBTQ+ history really means, and the hardship that the community sadly faces regularly.
"The Hope Trans Rep, Jack Evans, produced a very successful guide for Trans and LGBTQ+ students, in an attempt guide them through navigating the city of Liverpool."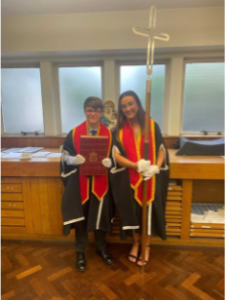 Dedicated support for victims of hate crime is available through the Victim Care Merseyside service delivered by Citizens Advice. They can be contacted at lgbthat[email protected] or by calling 0151 522 1400 ext. 5006.