Light up your house this Christmas and you could be a winner in a national competition
Illumination Street is an annual event which showcases neighbourhoods' best twinkling fairy lights and stunning spectacles at Christmas time.
Sponsored by British Garden Centres, the aim of Illumination Street is to inspire adults and children to use their imagination and light up the country during the festive season.
Anyone who participates will be in with the chance to win up to £5,000 of fabulous prizes!
The competition is split into five categories: best large outdoor display, best small outdoor display, best community outdoor display, best front door display, and best children's display. Each category boasts three prizes, 1st, 2nd and 3rd.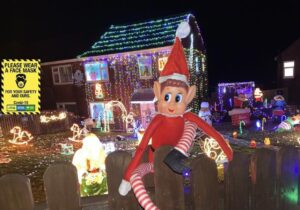 2020 Winners
Last year's winners were Dan and Mark Warr-Extance from Somerset, who transformed their bungalow into a dazzling Disney Castle.
They created a truly stunning display, whilst raising money for charity. The pair took home £1,000 worth of garden gift vouchers for their winning display.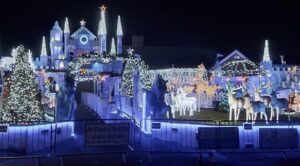 The competition website encourages the nation to get involved:
"We want to celebrate the best displays across Britain. From those dedicated souls who raise money for charities, to others who just want to make their streets sparkle.
"These displays can really brighten up communities as the nights draw in – and anything that encourages an inclusive community experience through their garden lighting displays is a good thing."
Head over to Illumination Street's website to enter, or email 6-10 high quality photos of your display to [email protected].
Read more in MNL magazine