The Whitechapel Centre has launched its annual Christmas appeal to help homeless people in Liverpool.
In 2020, the New Statesman reported that in Liverpool 2,287 people were registered homeless.
The Whitechapel Centre is a Liverpool-based charity helping those in need to get back on their feet and back into independent living and employment.
Christmas is especially hard for rough sleepers because of harsh weather and not being with family over the festive period.
This Christmas, the centre is appealing for donations of useful items and will be providing a safe space, a gift and a Christmas dinner to those in need.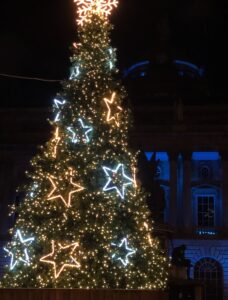 The centre also appeals for help through volunteering, food and clothing donations or financial support to aid them in their work. 
Its website says: "Your support will help us continue our work this Christmas and give people the opportunity to change their lives throughout the year.
"Christmas is the busiest time of year for us and it's incredible how all our local communities come together and want to support us during this time."
'WE believe that every individual should be given the opportunity to change their situation and achieve their potential'
The charity has put together a 'Christmas Wish List' for donations. It is asking for items such as pyjamas, socks, hats and gloves alongside stocking fillers and Christmas food treats.
The last day to get food donations to the centre is December 20.
They recommend getting in touch with their fundraising team to find out what is needed most.
You can find out more about the Whitechapel's wish list at: Christmas2021 – The Whitechapel Centre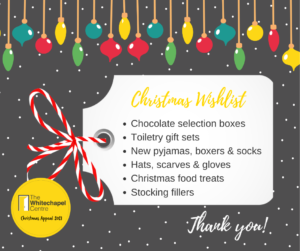 Annually, the centre relies on 'Christmas Elves' who help receive and deliver donations and put together food parcels.
Liverpool John Moores University is also supporting the appeal.
Dr Lorna Brookes, Senior Lecturer in the School of Education, runs a community organisation, Time-Matters UK.
The organisation helps children affected by parental imprisonment. This year, the children will be working with the Whitechapel Centre to create gift bags for the homeless.
They are accepting donations listed on the Whitechapel's wish list but are also calling for donations for vulnerable children, including pyjamas in all children's sizes, selection boxes and advent calendars.
The university has set up donation drop off points across its campuses and will be accepting donations until November 24, between 8am and 4pm.
You can find the University drop off locations here: https://www.ljmu.ac.uk/about-us/news/articles/2021/11/3/donate-to-support-homeless-people-this-winter