Merseyside Police are aware of the challenge they face in order to regain the trust of the public, the region's police commissioner has said.
Emily Spurrell, Merseyside's Police and Crime Commissioner, spoke to Merseyside News Live about sexual violence awareness week and the issues the police are confronting since the Sarah Everard murder.
She attended an event hosted by Liverpool Guild of Students in support of North West sexual violence week.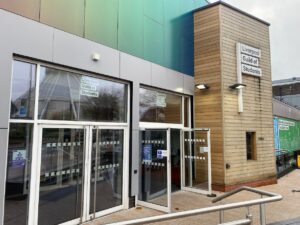 Sexual Violence Support were promoting local support services and empowering people to speak out.
Earlier this year, 33-year-old Sarah Everard was kidnapped and murdered by a Metropolitan Police officer, breaking the trust the nation had in police officers.
Commissioner Spurrell felt the Sarah Everard case was 'utterly shocking'.
She said: "It was an awful awful case, my heart goes out to the friends and family who had to hear the details of it, and I have spoken to police officers here at Merseyside they are equally utterly shocked and appalled that somebody who claims to be a police officer whose job is to keep people safe would behave in that way."
The police have put measurements in place following the increase in recent spiking incidents. Plain clothed officers are going out at the weekend to try and identify offenders.
Commissioner Spurrell said: "There is some work being done by police where they are actually going out on a Friday and Saturday night, they have plain clothed officers who are identifying people who might be praying on vulnerable people so the offenders they are really trying to target them and them behaviour inappropriately."
A 20-year-old Liverpool John Moores student recently got spiked by injection in Concert Square. Kitty Vavasour, a third-year student, believed she was spiked in the nightclub Levels on October 27. She has told Mersey News Live she has no recollection of what happened during the night but had woken up with a needle mark and bruising the next morning.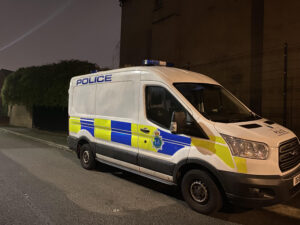 Kitty spoke to Merseyside News Live and said: "I think it's really good as people who are getting spiked are usually intoxicated and have their inhibitions lowered, and usually so are their friends they are with. That was certainly the case for me.
"Having officers around without their uniform will make it much easier and more likely to catch the people doing the spiking."
Emily Spurrell added: "The police are aware that they have a bit of a challenge to try and rebuild that trust and try and reassure people that there will be a zero-tolerance policy to any form of misogyny or any form of inappropriate behaviour."
Charities and organisations were based at the Liverpool Guild of Students from 11am-4pm in support of those who need it.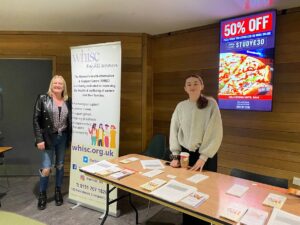 The city will be illuminated in purple for the week to mark North West Sexual Violence Awareness week. On November 11, St Johns Beacon in the city centre of Liverpool was lit up.
The Commissioner said: "It is to raise awareness of the fact it is not acceptable, it is not something men or women or anybody should have to put up with."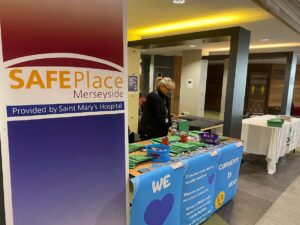 If you are a victim of sexual violence and need help, please visit the links below:
Sexual Violence Support- sexualviolencesupport.co.uk
RASA- www.rasamerseyside.org<http://www.rasamerseyside.org/
For the full interview with Merseyside's Police and Crime Commissioner Emily Spurrell watch the video below: