This Christmas, people can finally get excited for the return of Chester Zoo's Lanterns, an annual illumination event that takes people on a magical journey around the zoo in the dark.
It features a range of illuminated animal art pieces including statues and sculptures,  costumed characters and much more.
This year the zoo is hoping to use the event to help shine a light on endangered species and includes new never seen before pieces to excite visitors.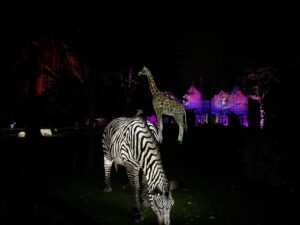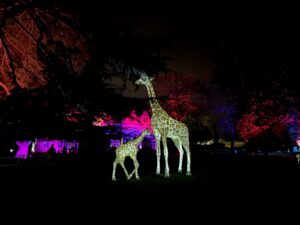 The parade is celebrating its tenth year and after last year's lanterns were cut short due to the second lockdown in November, it is expected to be more popular than ever.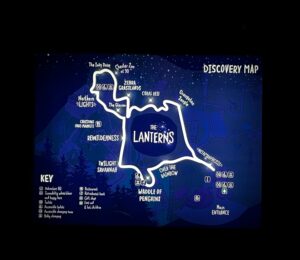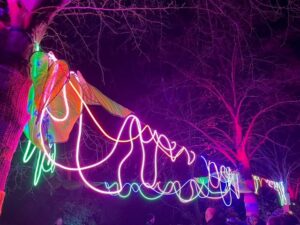 Senior Admissions and Retail Manager at Chester Zoo, Gemma Bamford said: "We can't wait to welcome visitors back to our very special Christmas event, The Lanterns.
"It's become a firm favourite and something of a family tradition for so many people now and this year it will be more magnificent and magical than ever."
This year's theme is about focussing on species that face a fight for survival in the wild, where numbers of many of these animals are plummeting to worrying levels.
"Never-before-seen illuminations of orangutans, butterflies, caterpillars and wolves are just a few of the species that will feature as part of our 'into the wild' theme," added Gemma.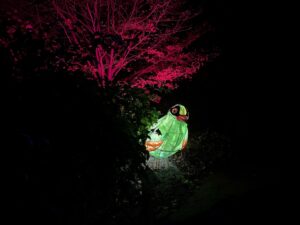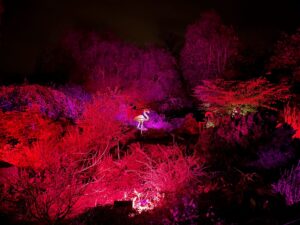 Amongst all the new pieces, the event also includes a special lightshow in celebration of the zoo's 90th birthday and a Christmas-themed market selling a range of festive treats such as churros and hot chocolates for all ages to enjoy.
It opened on Friday and runs until December 23.
Gemma said: "It's been another strange and challenging year for everyone and so we're just thrilled to be able to provide our guests with some much-needed Christmas cheer.
"We know how much people are looking forward to getting out and about this Christmas and doing something lovely with their loved ones, so we've added five extra nights and more time slots this time around, giving more opportunities for people to come and see The Lanterns."
Lynsey Rowe was amongst the first viewers of the Lanterns this year and told MNL: "Myself, my husband and our eight-year-old son attended the parade on Friday and we were not disappointed.
"It is such good value for money and we will definitely be returning next year."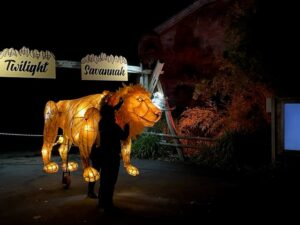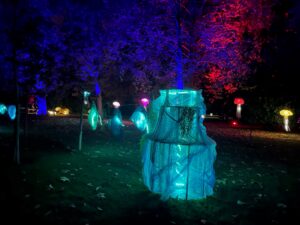 Her views were echoed by Caitlin Drinkwater who also attended on the opening night with her family.
She told MNL: "The lanterns were a lot better than I thought they would be. It is very well organised and has things to excite both children and adults.
"The food on offer is amazing and we all felt that it was much better than previous years. Will definitely go again."
The lanterns are created in partnership with award-winning outdoor art producers, Wild Rumpus from Cheshire.
Tickets are available to purchase on Chester Zoo's website now and the money raised from the event is being used to help fund the zoo's status as a conservation hub that helps to save thousands of endangered animals.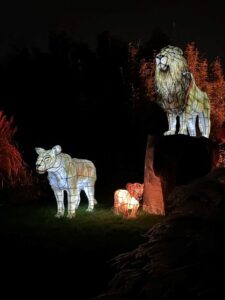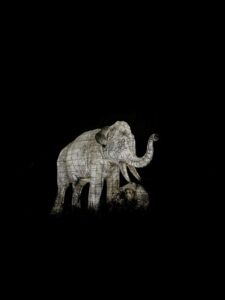 For more information you can visit the zoo's website here.