We're pleased to announce that this week's issue of our sister magazine MerseyNewsLive is now available. It is jam-packed with news and events from across the region, writes Arts Reporter LUKE POLLITT.
We kick off this week's issue with coverage of Black History Month, speaking to Mandela8 about how schools can incorporate more black history into their curriculum.
To commemorate World Mental Health Day, we caught up with the founder of the Sanctuary Family Support Group and the organiser of Health Watch to talk about their recent event in Liverpool ONE.
Our reporter Jack talks you through the current situation at the docks, involving rising freight costs and how these will affect you and the price you pay for certain goods.
Get the down-low on exciting events happening this week, including a dance party in the Baltic Triangle that you do not want to miss, and an event around National Poetry Day that will leave you rhyming for the rest of the day.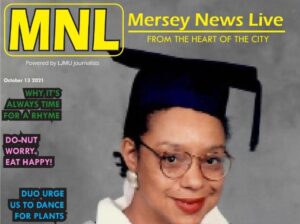 Find out how a former business student has started his own trendy donut shop on Smithdown, and rounding things off we have an exclusive interview with Wirral band Razzmatazz.
With a new edition every Wednesday, MerseyNewsLive magazine is here to keep you up to date.
Enjoy!