Liverpool is coming together to celebrate and reflect on Black History this month.
The event is one of the biggest cultural celebrations of the year.
Many organisations, universities and businesses are collaborating to create a showstopper programme. The next few weeks are about showcasing talent and educating others in the city.
What is going on this week in Liverpool?
Tomorrow evening, October 13, the 2-Step Collective Running Club go again.
"A new route, same energy", says event space 24 Kitchen Street, where the run begins at 6.30pm.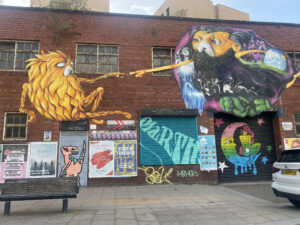 2-Step Collective have partnered with the Anthony Walker Foundation and 24 Kitchen Street, creating weekly guided runs co-curated by local historian @westgaph.
The idea is to highlight important and impactful areas that resonate with Liverpool's black history and community
The runs are every Wednesday in October. After tomorrow the next organised runs will be Wednesday 20 and  27 October. All runs are free to attend.
Clockwise Liverpool will be undertaking a workshop on Wednesday too. In recognition of Black History Month, the office space company has quoted on their website that they, "will be focusing on education and empowerment of Liverpool businesses in tackling racial inequality both now and for the future".
Jade Ecobichon-Gray, Social Wellness Consultant and Panel Lead for the Greater Manchester Race Equalities Panel, will be joining Clockwise at the Workshop.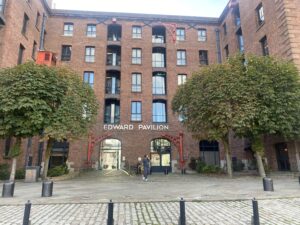 The workshop is taking place in Edward Pavilion tomorrow. To book a place visit the link below:
Black History Month X Clockwise Tickets, Wed 13 Oct 2021 at 08:30 | Eventbrite
'Black to the Future'
'Black to the Future' is a celebration of Black History in the Baltic Triangle. The event will be held from 7-10pm on October 16, consisting of a documentary focussing on Liverpool 8.
To discover more information on 'Black to the Future', click the link below:
Market fun for all ages
Liverpool's first Black business and creative-focussed market will be one of 24 Kitchen Street's last events for the month. The Black Market will be open 11am- 5pm on October 26.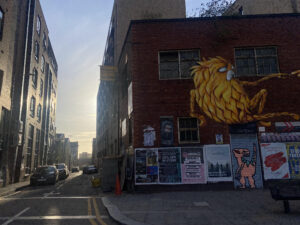 If this interests you, visit https://www.skiddle.com/whats-on/Liverpool/24-Kitchen-Street/Black-History-Month-The-Black-Market/35909062/
Keep your eyes peeled for more upcoming events this month as Liverpool continues to celebrate!
To donate to the Anthony Walker Foundation, click the link below:
https://donate.justgiving.com/donation-amount?uri=aHR0cHM6Ly9kb25hdGUtYXBpLmp1c3RnaXZpbmcuY29tL2FwaS9kb25hdGlvbnMvMzMyNTZkNjYyM2Y2NDYxY2JhYjlhNjE4YzI2ZGRiMjI=