Liverpool will be launching its own Good Food Plan on Thursday to help everyone in the city eat better and to tackle inequalities in communities.
Over the next twelve months, the city council and its partners plan to "create spaces for emergency food providers to connect and share learning" and "ensure that emergency food providers have access to information, advice, and support to implement best practice and ensure basic needs are met."
West Derby MP Ian Bryne said: "We want the Right To Food where every household in our city can afford healthy and nutritious food, and to tackle the inequalities we see in our communities by a change in legislation."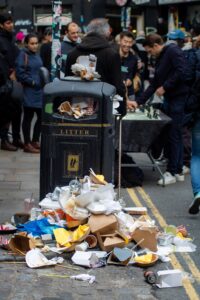 Every year hundreds of thousands of tonnes of good food are wasted in the UK by the food industry, yet millions of people are still going hungry and rely on food banks.
Liverpool is home to three out ten of the most deprived areas in England, 32% of adults are food insecure and only 12% of children aged 11 to 18 eat their five-a-day.
The new scheme also plans to cut waste across Merseyside, around 140,000 tonnes of food is wasted in Liverpool every year, subsequently producing an estimated 368,000 tonnes of CO2 emissions annually.
Deputy Mayor Councillor Jane Corbett said: "In this day and age it is morally wrong that so many families are having to decide between putting food on the table, clothing their children or keeping a roof over their head.
"The good food plan builds on the many years a good number of us have been responding to food insecurity."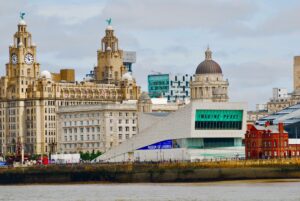 The Good Food Plan will involve a range of people and organisations to help develop and encourage conversation about the plan.
The issues concerned with the Good Food Plan consist of hunger, chronic food insecurity, access to take-up of healthy, nutritious food and the sustainability of food supply in Liverpool which focuses on five goals:
To ensure people get access to 'Good Food' easily and quickly.
To have a better understanding and document the scale and experiences of food insecurity.
Allow the public to have the power, voice, resources and motivation to shape their local food environments and the food system.
To shift policy and practice to allow 'Good Food' to flourish.
To create a community of people and organisations that have a part to play in achieving good food for everyone.
Dr Naomi Maynard, Food Insecurity Lead Executive Together Liverpool and Network Coordinator of Feeding Liverpool, said: "This is the beginning of our journey and we invite you to join in. No matter who you are or what you do, there's a role for you to play to ensure that everyone in Liverpool can eat Good Food."
To find out more about the scheme head to https://www.feedingliverpool.org/what-is-the-good-food-plan/
Follow the Good plan on social media to keep up to date and join in the conversation.
https://twitter.com/goodfoodlpool
https://www.facebook.com/goodfoodliverpool/