Liverpool's Bombed Out Church is hosting a short film festival in celebration of horror movies this Halloween.
The event, running from October 31 to November 7 will feature 14 screenings. If you don't enjoy scary movies- don't worry- they're playing movies rated from PG to 18.
The line-up includes a variety of nostalgic classics from The Shining to Beetlejuice, and family favourites such as The Addams Family and Corpse Bride. 
Visitors to St Luke's Church on Hardman Street are encouraged to bring blankets and cushions to keep cosy during the screenings, or even to hide from some of the frightening movies they'll be playing! 
Visit the link below for more information on screenings and tickets. 
https://independent-liverpool.co.uk/blog/halloween-at-the-bombed-out-church/
Now that spooky season is almost upon us, what better than to look at the highest grossing horror films of all time?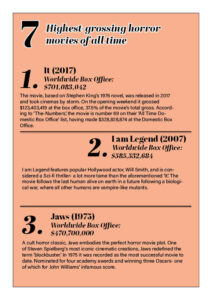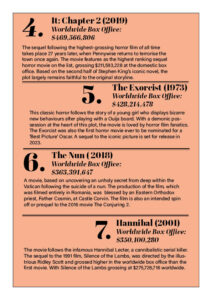 Featured image credit: Sharon VanderKaay https://www.flickr.com/photos/77662096@N06/37410991682/in/photostream/