The annual BlackFest festival returns to Liverpool to celebrate the culture of Black Art.
Ranging from workshops, cultural food tasters and poetry reading, the three-week festival welcomes spectators to discover and appreciate the importance and authenticity of Black Arts.
BlackFest aims to evoke equality, empowerment and education about Black culture and experiences, with these goals prominently illustrated in their events and workshops.
This year, the action-packed festivities began on September 20 and will run until October 9.
The founder of BlackFest, Jubeda Khatun, said: "We are a very pro Pan-African organisation who want to move away from Black trauma, although we sometimes include it because it is an experience.
"BlackFest is also about decolonial Arts; we try to perpetuate a narrative that celebrates cultures and it's all about decolonisation."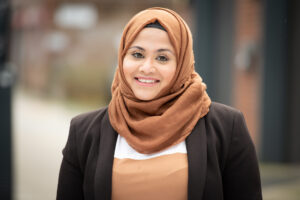 The festival made its debut in 2018 and is now an annual event. However, the 2020 Black Arts festival was compromised due to COVID-19 and virtual events took place.
Khatun, said: "Since the pandemic, we've been able to host quite a lot of events. We've been doing a festival each year so in 2019 we did a festival; however, in 2020 we moved it all digital due to COVID-19."
This year, the festival was brought back to life with attendees able to experience the BlackFest in person.
"it's been great to meet our audiences live."
When asked how the current celebration was going, Khatun said: "Absolutely fabulous, we've had some amazing feedback as well like 'This is what the city needs'."
The event kicked off with an opening night that saw artists such as Cassius James and Zara Francis-Lee perform live at The Unity Theatre in Liverpool. With a night filled with music, dance, live-theatre and poetry, the historical Liverpool theatre was rich in various art forms being performed.
Drama workshops also took place by Victoria Evaristo, a Liverpool born and bred drama tutor who came back to her home city with her short film 'In Search of a White Identity.'
Alongside the festivals, the group hosts various events throughout the year, ranging from workshops and performances, with some of these educational voices currently available on SoundCloud.
The last event will be the Festival Closing Ceremony Celebration Night which will be on Saturday October 9 at 7pm at The Royal Philharmonic Hall.
The ceremony will feature acts such as the Wavertree Gospel Community Choir and Kiki Lu-NAA Baxter Yakubu, a five-year-old singer and poet who is comfortably one of the youngest performers to ever take the stage at the infamous hall.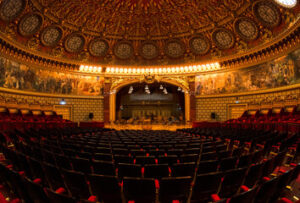 For tickets and information about the event, visit www.eventbrite.co.uk.