An urban farm in Birkenhead says it is in dire need of vegetables to feed its animals.
Tam O'Shanter farm on Bidston Hill issued a request on Facebook asking for members of the public to donate potatoes, carrots, parsnips and greens.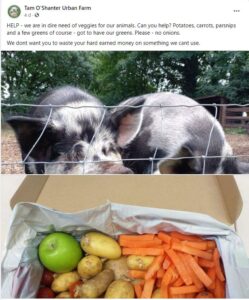 Jo Wood, treasurer and trustee at Tam O'Shanter said: "People always want to help us and people always want to do things.
"There's so much they can't do, but when we run out, we ask people for vegetables."
The social media post, which also specified that onions cannot be donated to the animals, has already sparked plenty public support.
Jo said: "It's always amazing. If we ever need something, and we go to the community, we get it."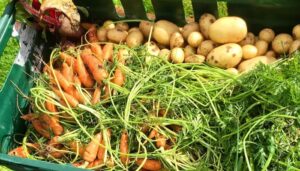 Tam O'Shanter is free to enter and receives its funding from income generated by visitors as well as public donations.
Throughout the Covid-19 pandemic, the farm has struggled to stay afloat. To maintain income during the first lockdown, the farm set up a GoFundMe page and has since raised nearly £9,000.
In 2021, the Co-Operative supermarket also selected Tam O'Shanter to receive support from their Local Community Fund.
"Our income each week is not even beginning to meet any of our bills"
Mrs Wood described the farm's experience throughout the pandemic as: "Absolutely dire. Even now we've reopened, there are very, very few donations. Our income each week is not even beginning to meet any of our bills."
In relation to the future of the farm, Jo said: "We have to be self-sustaining. We cannot rely on public donations. We have got one idea that we're going to lay out to all the trustees. It's sort of as a last resort, because I don't know what else to do."
Visit the Tam O'Shanter website to find out how to support the farm.