41 active police dogs have been euthanised across England since 2016.
17 of which were killed because they bit handlers or were deemed too aggressive.
Mersey News Live asked every police force in England for statistics under the Freedom of Information Act, with 27 responses out of 43.
Lancashire Police had the most deaths, with seven dogs put to sleep. Four of which attacked handlers, two died because of illness and one was killed due to 'indiscriminate' biting.
Of those who responded, only two police forces, Staffordshire and South Yorkshire, did not put any dogs down in the time period.
Five police forces registered deaths only from illness: Lincolnshire, Humberside, Durham and Cheshire Police.
'Too aggressive' involves dogs that bit handlers or the public and had to be put down.
A representative from PETA said: "Police officers choose their occupations – dogs don't."
"We need to do our best for these brave animals, including offering training based on positive reinforcement and socialisation and allowing dogs to live their lives as part of a family when they aren't on duty – which goes a long way towards curbing aggressive tendencies in dogs."
"As much as we all wish it weren't so, euthanasia is often the kindest and most humane option for any dog who is a true danger to the community.
'Illness' was the most common reason for dogs being put down, with 20 dogs put to sleep in the time period.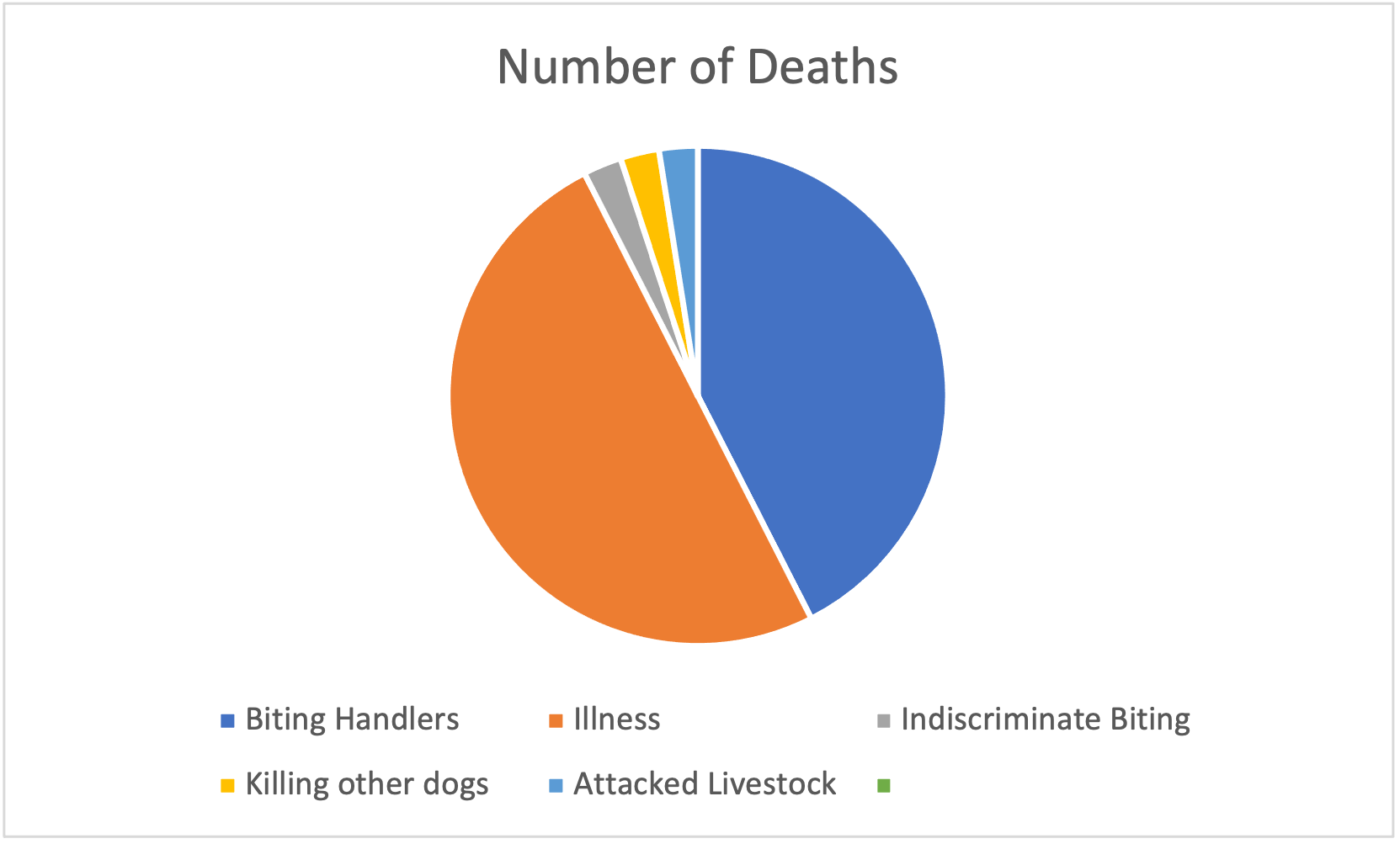 Statistics for dog deaths prior to 2016 are unknown, but some charities and campaigners claim that 'aggressively trained' dogs who are routinely used in peaceful protests are bound to get confused.
In the 'Kill the Bill' protests early this year, Police deployed dogs into a predominantly peaceful situation, which can confuse and cause dogs to act out.
The police dog in this clip clearly knows who the aggressors were in this police assault on a photographer at the Bristol protests.
The dog went for the police officer and had to be pulled off… pic.twitter.com/rFSk2WdG00

— The Prole Star (@TheProleStar) March 27, 2021
It is important to note that 16 police forces did not respond or deemed the request too expensive, so statistics presented are based on the data available.
Image courtesy of Creative Commons: "Day 67 – West Midlands Police – Dogs unit" by West Midlands Police is licensed under CC BY-SA 2.0