Two Liverpudlians have been issued with five-year football bans following ticket tout offences.
The pair were caught selling unauthorised tickets on Walton Breck Road on February 1 2020.
Stewart Christopher O'Brien, 46 of Whitehaven Road and John Paul Jennings, 41, of Handfield Street are both banned from entering any football grounds in the UK.
The pair must surrender their passports before any Liverpool, Everton or England games outside the UK.
Merseyside police have also drawn up a perimeter around Anfield in which neither man can enter six hours before and one hour after any Liverpool matches.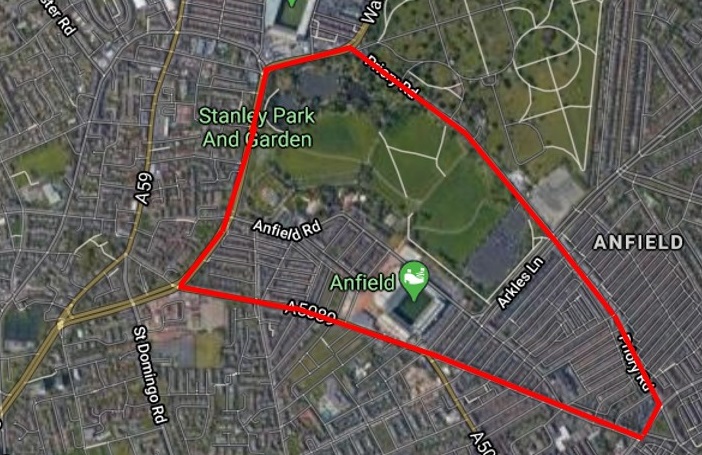 Both men are banned from entering this area six hours before and one hour after Liverpool games.
Failure to comply with these rules could lead to a six-month prison sentence or a fine for each offence.
Chief Superintendent Paul White said: "Although fans are not currently allowed to attend football games, we know that is likely to change in the next couple of months and it is important that action such as this is taken to protect genuine fans.
"We believe the majority of ticket touts target visitors to the city who have little or no experience of purchasing tickets, so may not be aware that the prices they are paying are vastly inflated or that the way they have been sold is illegal."
For more crime news, click here.
"Liverpool: Anfield" by Chris Bertram is licensed under CC BY-NC-ND 2.0